Dangerous inmates held in 'grim, dehumanizing' conditions – chief inspector of prisons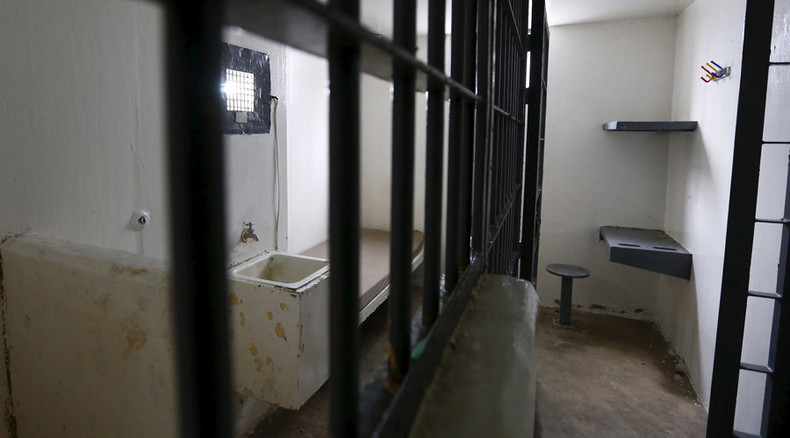 Dangerous prisoners held in high security 'prisons within prisons' have doubled in number over the last decade, many of them ethnic minorities, according to a report by the chief inspector of prisons.
In the first report of its kind since 2005, prisons tsar Nick Hardwick found that while relatively well-run, the Close Supervision Centre (CSC) system used to detain highly dangerous male prisoners at various institutions across the country still had many unresolved issues.
The findings, published on Tuesday, reveal around 60 of the UK's most dangerous and disruptive convicts, including a number who had continued to offend while behind bars, were held CSC facilities.
A further 14 were held in similar, but slightly less-restrictive "extreme custody" conditions.
Some prisoners were exercised in yards akin to "cages" and could see little daylight from their cells.
"Given the restricted nature of the regimes offered and most men's inability to move out of the units, more needed to be done to offset the real potential for psychological deterioration by the more imaginative provision of both in and out of cell activities," the HM Inspector of Prisons report found.
Prisoners are not named in the report, but one anonymous inmate described his unit as being "like a submarine."
READ MORE: Prison killings hit record high, 'sobering' report reveals
There was also a particularly high number of prisoners from ethnic minorities in enhanced detention.
The reported said "the reasons why a disproportionate number of black and minority ethnic and Muslim men were held in the system needed to be better understood."
However, it concluded there was "no evidence of discrimination in the way prisoners were treated on a day-to-day basis."
In July, it was reported that prison deaths had hit record highs in England and Wales in the first part of 2015, hitting levels not seen since records began.
There were seven deaths between the beginning of 2015 and June, four more than in the previous 12 months.
Assaults between prisoners rose by 12 percent to 16,885 between the start of the year and March and assault on staff rose by 5 percent to 3,372. Incidents of self-harm rose by 16 percent.