Sombrer-no! Students' union bans 'racist' Mexican hats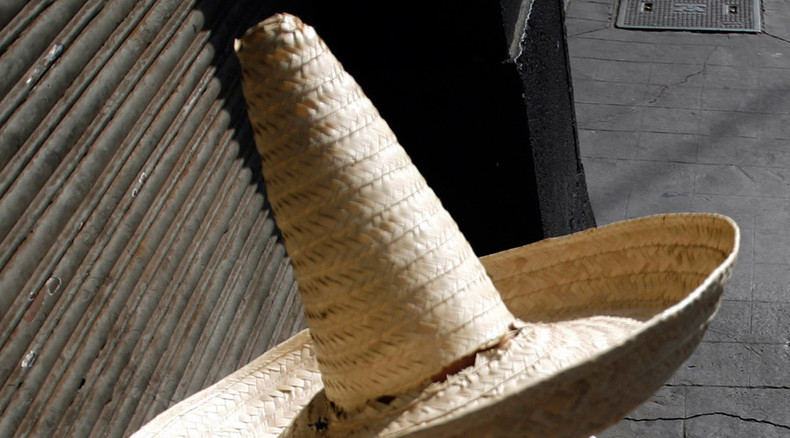 A Mexican restaurant has been banned from handing out sombreros to students by the University of East Anglia's student union, who deemed the marketing scheme "racist."
The traditional straw hats were given out to new students at the freshers' fair from Pedro's Tex Mex Cantina, but union officials later recalled the novelty items, saying they promoted "stereotypical imagery."
General Manager of the restaurant Matthew Ward insisted the promotion was a celebration of Mexican culture.
"As we handed out the sombreros we were told it was 'culturally indifferent', which we think is a shame because we are not doing anything to offend and we are just celebrating the culture," he said.
The union was accused of hypocrisy, with students claiming they promoted the appropriation of African American culture, with its "Pimp My Barrow" event.
Stallholders were given an advertising policy stating that discriminatory handouts would be banned.
"Discriminatory or stereotypical language or imagery aimed towards to any group or individual based on (discriminatory) characteristics will not be permitted as part of our advertising," it reads.
According to student newspaper the Tab, Pedro's did not question the ban.
Chris Jarvis, the union's campaigns and democracy officer, defended the decision.
"At the student union we want all members to feel safe and accepted, so at all events we try to ensure that there is no behavior, language or imagery, which could be considered racist, sexist, homophobic, transphobic or ablest.
"At the fair, all our stallholders were sent a copy of our advertising policy prior to the event and were also given a physical copy of the policy on the day, so we're confident that all stallholders should have been aware of our restrictions on advertising in relation to equal opportunities and cultural appropriation," he said.
"The company in question was Pedro's restaurant, and the stallholders stopped once asked and were amicable in ceasing. That said, we know that when it comes to cultural appropriation the issues can sometimes be difficult to understand and many don't realize that they may be about to cause offence or break a policy."