It's cheaper': UK student makes daily trips from Polish city to London University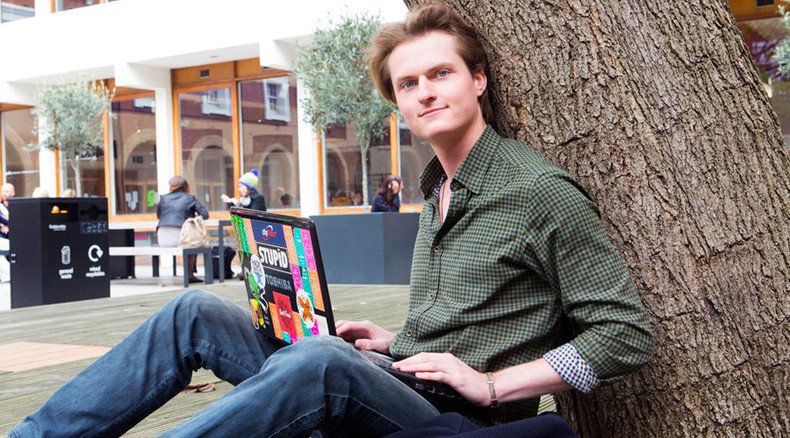 A British student from the University of London has found student accommodation in London too expensive, and moved to ….the Polish city of Gdansk! He says flying to London for lectures and living in Poland saves him "a phenomenal amount of money."
Jonathon Davey, 23, an anthropology student at the University of London, lives in Gdansk, on Poland's Baltic coast. Every Wednesday morning he wakes up and takes the train or the bus to get to the airport. Two hours by plane and he arrives at Luton Airport.
From there he gets the train and goes straight to the University of London and is in time for his first lecture at 10am.
"So the whole academic year in London I will probably spend at the very cheapest – £9,000, in Poland it's £2,100," he told RT.
Davey who is from Hampshire says he is saving "a phenomenal amount of money."
"Flights on a weekly basis are about £37 a week on average. And my accommodation is £25 a week. You can see the savings straight away…it works out very cheap, cheaper that it would do in London," according to Davey.
The lectures are from Wednesday till Friday, and then he flies back to Poland. The student spends two nights at cheap hostels or at his friends' places.
Prior to moving to Gdansk, he wanted to live in the Lithuanian capital of Vilnius, but there are no flights early enough to arrive at the university on time. Jonathan likes Gdansk and told the Mirror it is "more beautiful [than Vilnius]", "really laid back and bohemian."
His parents were shocked by his decision at first, but "they've always known I'm a free spirit."
Jonathan showed them how much less money he spends, and his parents were convinced right there and then.
"…they can see I'm saving a fortune," the student said.
READ MORE: Oxford sued for wealth discrimination as applicant can't afford 'luxury lifestyle'
Jonathan finds this aspect of his life entertaining, "Flying backwards and forwards every week makes life feel a bit like a permanent holiday."
Student rents have skyrocketed over the last few years. According to the National Union of Students, students in London spent about £6,340 on accommodation in 2013.
You can share this story on social media: