Army, veterans' charity blasted over recovery center 'empty beds'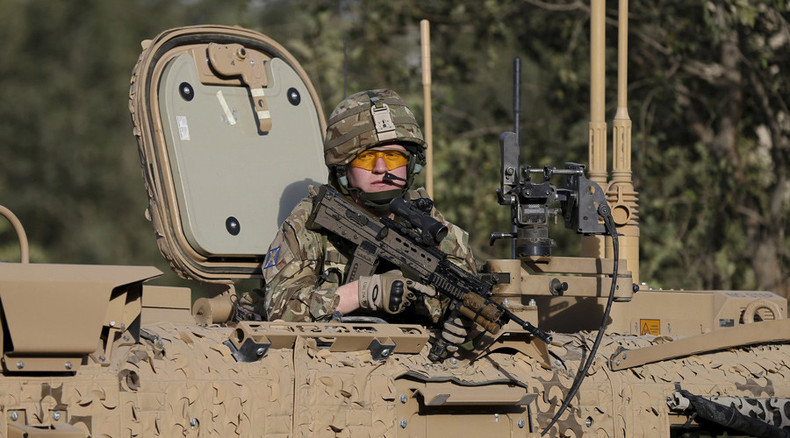 Military charity Help for Heroes and the British Army are under fire after a report showed tens of millions of pounds have been spent on recovery centers for wounded soldiers, which were not properly utilized.
An internal review carried out by the military and seen by the Times newspaper claims the project to create a network of Personnel Recovery Centers (PRCs) for military staff wounded in Afghanistan and Iraq is wracked with failures.
The paper also says it has seen unpublished documents that indicate an increasing amount of public and charity money was spent without clear goals.
A senior army officer who served as head of the project says his attempts to raise the alarm were met with resistance from bosses.
"The team used to joke how it was like trying to build an aeroplane — while taxiing down the runway, someone had forgotten to bolt the wings on, air traffic control didn't know how useful a flight plan might be ... It just felt like that," Lieutenant-Colonel Jonathan Sutton, who left the military in dismay over the issue, told the Times.
Sutton said the situation was "crazy" and that when he and others tried to raise the topic with senior officers "we were shouted at or just ignored."
The central allegations said to have been highlighted in the review include the fact that costs rose sharply from £70 million over the first four years of the project to £350 million as the endeavor became more ambitious, while military and charity chiefs clashed over the lack of a coherent shared vision.
The army is also alleged to have simply not known how many wounded servicemen and women it had, making it difficult to calculate what was needed to help them. The military also lacked any "analysis of empirical evidence" to decide how many beds would be needed.
Perhaps most strikingly it is claimed that on average between August 2013 and January 2015 only half of the beds at the two most spacious facilities were in use by serving personnel.
Sutton said he had raised his concerns over the lack of an "audit trail" of where money was going.
"We were spending lots of other people's money — that people had biked, climbed, run and swum for — on bricks and mortar without a clear audit trail about how we got to this position.
"It really worried me and, of course, the costs kept on going up. I thought this was scandalous."
In a statement, a spokesman for Help for Heroes said it was right to "respect the sacrifices" of the military and that the recovery centers had proved "transformational" for injured soldiers, sailors and airmen.
"Men and women with life-changing injuries or illnesses used over 70 percent of the rooms available at the PRC in June and July," he added.