'Mandate for change': Jeremy Corbyn gives first Labour Conference speech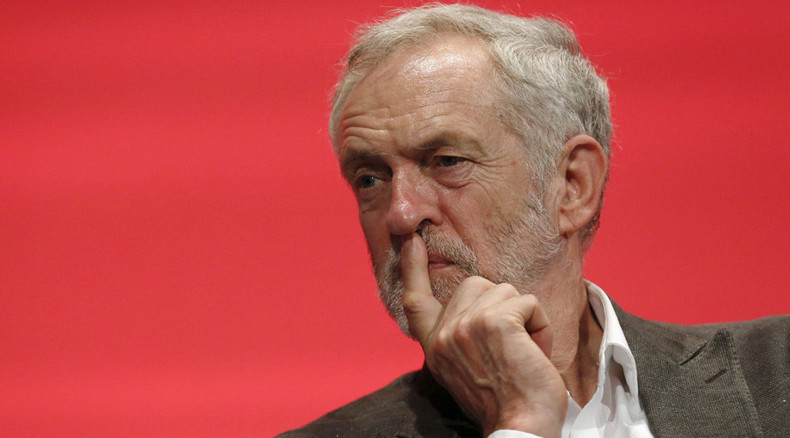 Newly elected Labour leader Jeremy Corbyn has used his first party conference speech to introduce his "kinder" and more "mature" approach to politics.
Speaking to a packed room in Brighton on Tuesday, Corbyn emphasized his opposition to "personal abuse" in politics, saying he wished to transform the political system into one that focuses on "real values" rather than snide remarks.
Beginning with an attack on the media for the personal abuse he received during the leadership campaign and first weeks as leader, Corbyn pledged to continue fighting for his values rather than become embroiled in party infighting.
He stressed the importance of sticking up for "British values" abroad, and called on Prime Minister David Cameron and the Tories to step in and prevent the beheading and crucifixion of Ali Mohammed al-Nimr by Saudi Arabia.
Corbyn further laid out his opposition to Conservative welfare cuts, saying he wanted to create fairness for all.
"It's because I am driven by these British majority values, because I love this country, that I want to rid it of injustice, to make it fairer, more decent, more equal," he said, channeling the Tory trope of British values.
"Fair play for all, solidarity and not walking by on the other side of the street when people are in trouble. Respect for other's point of view. It is this sense of fair play, these shared majority British values that are the fundamental reason why I love this country and its people.
"These values are what I was elected on: a kinder politics and a more caring society."
"Kinder, more inclusive. Bottom up, not top down. In every community and workplace, not just at Westminster" he said.
Corbyn used the speech to promise that decisions will be made by nationwide consultation, which some critics have said will increase internal party divides. Part of his leadership campaign pledge involved linking general party membership more closely to internal decisions.
The speech did not, however, contain an apology for the 2003 invasion of Iraq, which Corbyn initially promised during the leadership contest.
But not all MPs at the party conference have welcomed the new leader. On Monday, Barrow-in-Furness MP John Woodcock said the party is "f*cked" if Corbyn remains in charge.
"We must respect the view which was put to me in really pithy terms by a candidate who hadn't been able to win their seat. They had been discussing the ramifications of the leadership result with their children. A seven-year-old marched in and said 'la la la, we're f***ed.'
"They told her that it wasn't appropriate language and she said 'it's OK mummy, it's in context'. In this new tolerant environment where we all go forward it is probably better if I leave it there," he said.
LISTEN MORE: