'Grief-stricken': 2-month-old baby dies after homeless parents forced to live in car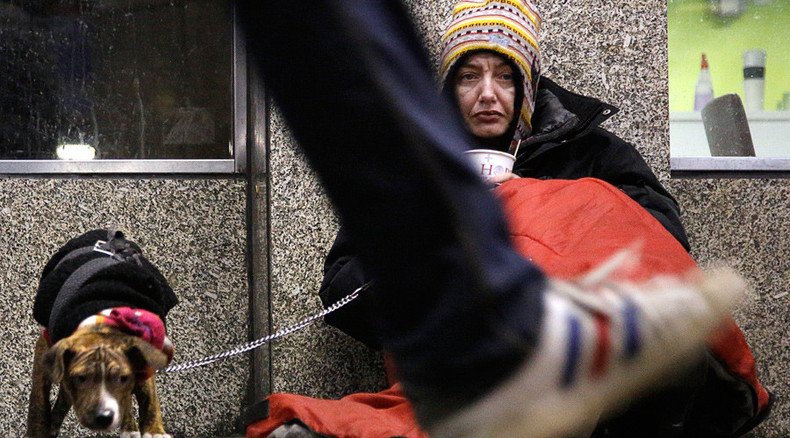 A prematurely born baby whose parents were forced to live with him in a car because they were homeless, died after local councils failed to help the family find accommodation.
The parents, who reportedly tried to get help from the local council in Poole, Dorset, are "in a very dark place" according to Claire Matthews, a member of staff at a Bournemouth soup kitchen who knew the couple.
Baby Donald was delivered by caesarean section at Poole hospital when his mother was rushed there with complications two months ago.
Matthews told the Bournemouth Echo newspaper the parents were "grief-stricken" and feel they have "nothing to live for now."
The cause of death is unclear, but Baby Donald was born in severe hardship with his parents having to live in their car while attempting to get help from local councils.
Donald's mother, known only as Jane, had been living in Kent with the baby's father before being forced to move, apparently to avoid a violent ex-partner.
They moved to Bournemouth but found it difficult to afford a deposit for accommodation, they stayed in a number of bed and breakfast establishments and were forced to spent a number of nights in their car.
"The Borough of Poole was contacted by the mother and though she was not eligible, she was provided with as much support and guidance as possible," Ben Tomlin, Poole Borough housing services manager, told the Echo.
Tomlin said Jane had last been in touch in March but "hadn't returned to Poole for help after her baby was born. Our deepest sympathies are with her at this time."
In June it was reported that England's homelessness crisis has reached its worst levels since 2008, with 65,000 households forced into temporary accommodation, new figures reveal.
The number of families housed in bed and breakfast accommodation has soared by more than 300 percent over the past five years, according to government data.
Campaigners blame high rents and welfare cuts for forcing 100,000 children to live in hostels and other temporary accommodation.
You can share this story on social media: