Cameron pledges £6bn to fight climate change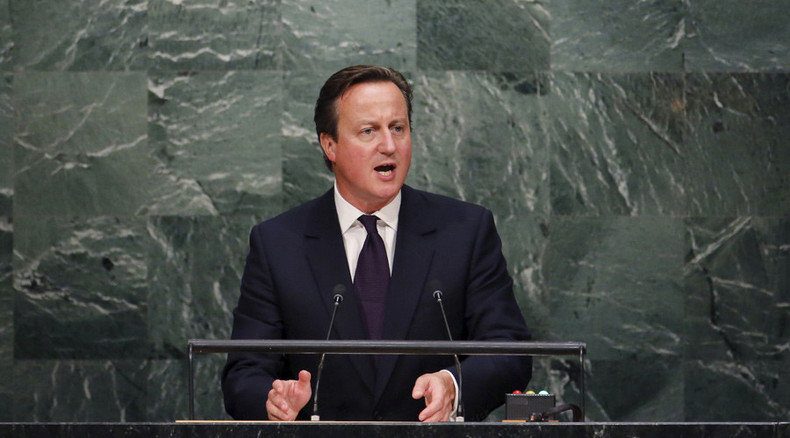 Britain will contribute almost £6 billion to fight climate change in developing countries over the next five years, Prime Minister David Cameron has said. 
Between April 2016 and March 2021, Britain is to increase the amount of aid money going to the International Climate Fund by 50 percent. Cameron has pledged £5.8 billion, compared with the £3.87bn of the previous five years. The money will come out of Britain's foreign aid budget, which is locked at 0.7 percent of the country's gross domestic product (GDP).
Before a lunch meeting with UN secretary general Ban Ki-moon and French President Francois Hollande on Sunday, Cameron announced the UK is ready to "play its part" in tackling climate change and emphasized the connection between tackling environmental threats and eradicating global poverty.
READ MORE: UK could generate almost all power from renewables by 2030 – Greenpeace
"The UK is determined to play its part, not just by committing its emissions at home but by providing support overseas to those who need it, particularly the poorest and most vulnerable," he said. "That energy not only keeps the lights on, it also improves health and education, spurs economic growth and creates jobs."
"We can't end poverty and promote sustainable development without addressing climate change. That is why it is so important that we secure an ambitious global deal in Paris later this year that keeps our goal of limiting global warming by 2050 to two degrees within reach."
READ MORE: 'Green crap': MPs grill Cameron over short-sighted UK climate polices
The additional funding will go toward encouraging developing countries to convert to solar energy and offsetting the effects of Western pollution.
Cameron's announcement comes before a major international climate change conference in Paris in December where member states are expected to collectively pledge £66 billion by 2020.
Critics, however, question the UK's commitment to eliminating climate change when it comes to taking action at home, noting how the government has slashed subsidies for solar power and wind farm projects.