'Green crap': MPs grill Cameron over short-sighted UK climate polices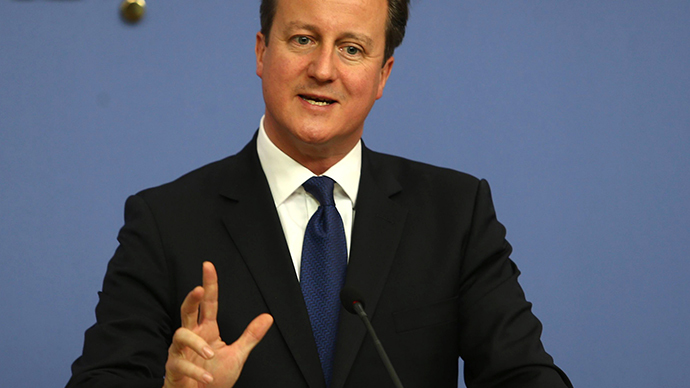 Britain's Liaison Committee probed Prime Minister David Cameron on Tuesday on the government's strategy for tackling climate change and developing new forms of energy such as solar power, wind power, nuclear power and fracking.
Highlighting a need for the decarburization of Britain's economy in an era dominated by calls for curbed carbon emissions, the Committee asked the PM whether the government might consider re-directing more investment towards clean and green energy.
The PM said the government is honoring its former pledge to be the "greenest government" the nation has seen, and claimed such progress is apparent in the state's carbon budget and renewable energy policies.
He cautioned, however, Britain's response to climate change and associated global economic shifts must be prudent.
Economic security over climate security
Probed on whether the UK might forge an exemplary route in the sphere of clean energy, the PM appeared to prioritize short-term forms of economic security over global climate security in the present and future.
Cameron was unwilling to consider a path of decarburization based solely on clean energy. Rather, he stressed the focus should be on reducing carbon emissions "at the lowest cost."
Before Britain commits to such an avenue, he suggested, the government must discern whether "gas can play a role in a decarbonized system."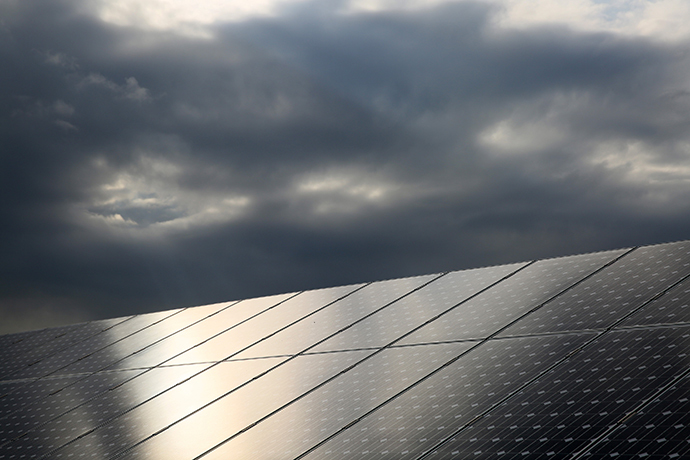 Ill-considered or short-sighted policies could force "electricity bills to go through the roof," the PM warned.
As the parliamentary probe progressed, one Committee member queried Cameron on whether the government might ramp up its efforts to carve out a clean energy economy – setting a positive example for other EU and international states.
Again bringing the focus away from climate security towards what he imagines to be a more pressing matter of economic security, Cameron said "smart grid" businesses must reduce demand without any effect on state services.
"Technology is changing so fast," Britain's full embrace of clean energy in such a rapidly shifting tech arena might be unwise, he warned.
The PM suggested a combination of subsidized green energy and semi-subsidized nuclear energy would prove an unsafe bet for Britain's economic future, and was not a viable route forward for the UK.
A diverse energy supply is the only viable path forward, he insisted, whereby the state is not reliant on any particular form of energy. Carbon-cutting targets can be reached in this way while keeping Britain's economy safe and secure, he said.
Adopting a somewhat confused logic, the PM later appeared to dismiss a rigid path of clean energy for Britain by suggesting the "sun doesn't shine enough" in the UK.
The Committee asked the PM to clarify the government's current position on fracking. Cameron denied the coalition is directly subsidizing the energy extraction technique, but acknowledged the government was keen on offering tax incentives to the evolving sector.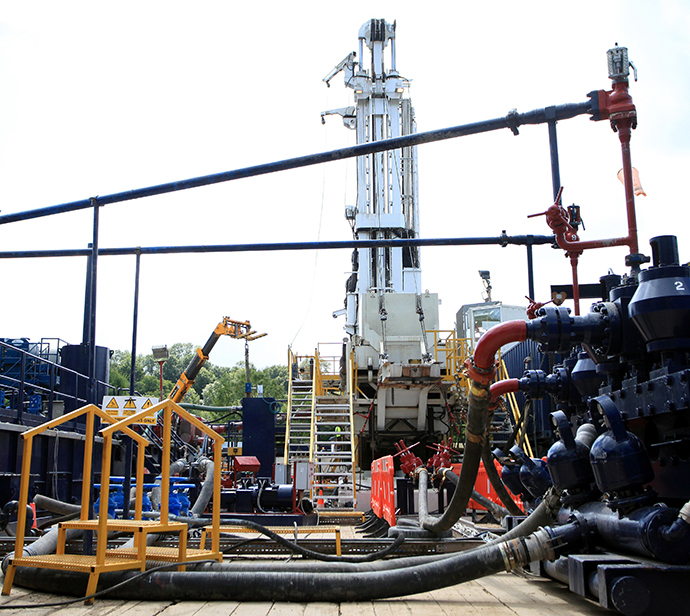 The PM stressed tax cuts for new industries did not amount to subsidies and were easily justified. Framing fracking as a pursuit loaded with economic potential, Cameron claimed it has the potential to provide Britain with gas for up to 30 years.
He argued Britain should pursue shale gas exploration and extraction in a calm, scientific, rational and sensible way.
One member of the Committee raised concerns over the fact Britain's green investment currently stands at 20 percent of the state's target rate. But Cameron said Britain's Green Investment bank should not be placed at the epicenter of the UK's economic activity.
Conversely, it should remain a peripheral "seed investment arm" of the state, he said.
Commenting on the plight of developing nations in a climate of EU-wide austerity that has seen member states' economic agendas eclipse climate justice concerns, Cameron said global poverty and climate change "go hand in hand."
In November, Cameron allegedly referred to environmental policies focused on phasing out fossil fuels and boosting clean energy as "green crap."
The PM was accused of ordering aides to "get rid of all the green crap" from the state's energy bills in a move to cut costs.
The allegation, which surfaced in the Sun newspaper, sparked outrage among UK environmental campaigners accusing Cameron of ditching his pledge to preside over the greenest government Britain had ever seen.