Greenpeace activists 'damage' ancient Nazca lines, Peru to seek criminal charges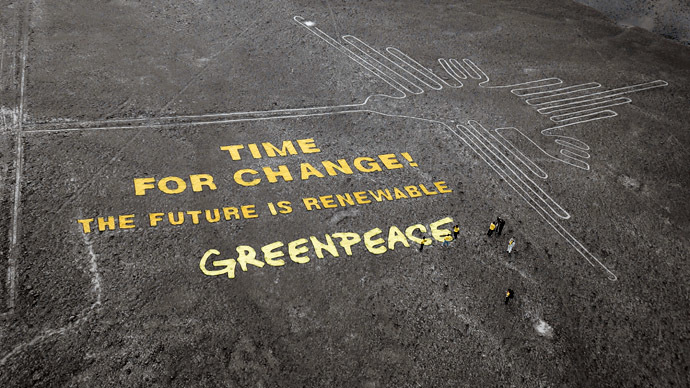 Peru is to press charges against Greenpeace activists after damage caused to a UN World Heritage site – the Nazca lines – during mass action to raise the profile of the group.
The group left their footprints in the sand during the stunt, according to a top government official.
"It's a true slap in the face at everything Peruvians consider sacred," Deputy Culture Minister Luis Jaime Castillo said after Greenpeace took the action on Monday, reported AP.
Greenpeace unfurled a giant banner at the beginning of the week reading "TIME FOR CHANGE / THE FUTURE IS RENEWABLE / GREENPEACE". It had set it up next to the hummingbird-shaped formation.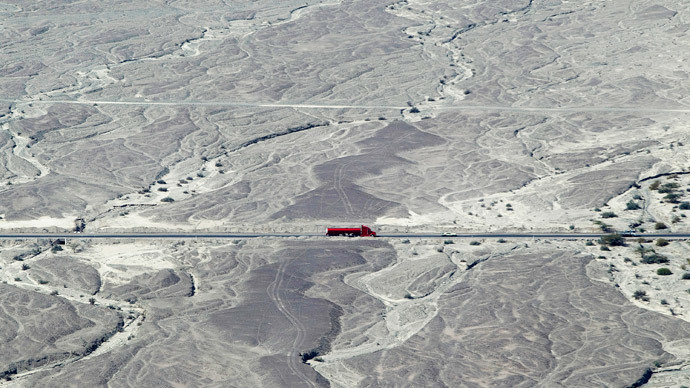 Entrance to the area is "strictly prohibited"; the Nazca culture was prevalent in the region between approximately 100 BC to 800AD and the imaginary figures imprinted in the ground are thought to have had astronomical functions.
Nonetheless, the banner was intended to be viewed by delegates from some 190 countries, who had been attending climate change talks in Lima.
READ MORE: LEGO ends 50-year tie-up with Shell after anti-Arctic oil campaign by Greenpeace
Castillo said that charges of "attacking archaeological monuments" would be pursued – these could potentially result in six years imprisonment for the activists involved. The government is additionally seeking to prevent the responsible parties from leaving the country.
"They are absolutely fragile. They are black rocks on a white background. You walk there and the footprint is going to last hundreds or thousands of years," Castillo said. "And the line that they have destroyed is the most visible and most recognized of all."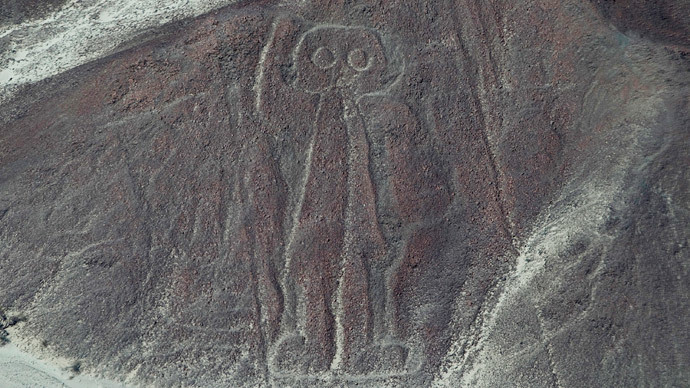 Greenpeace spokeswoman Tina Loeffelbein told the agency that Greenpeace members had been "absolutely careful to protect the Nazca lines." However, she added that the group was taking the incident very seriously, but declined to mention whether names of the members would be released to the general public.
"Peru has nothing against the message of Greenpeace. We are all concerned about climate change," said Castillo. "But the means doesn't justify the ends."
Greenpeace has regularly incurred the wrath of governments and corporations through their mass actions. In March, seven activists were arrested for spreading out banners on the roof of the headquarters of Procter & Gamble Co. in protest of their usage of palm oil.
In December 2013, 30 Greenpeace activists, who were under investigation over their protest at an Arctic oil rig that September, were released from Russia in an amnesty, which was passed to mark the 20th anniversary of the Russian Constitution. The group, known as the "Arctic 30" were jailed after a protest at an Arctic oil platform operated by Gazprom; the action was regarded as an attack by authorities.
You can share this story on social media: