Ukrainian nuclear plant vulnerable to Kiev's artillery strikes – Greenpeace expert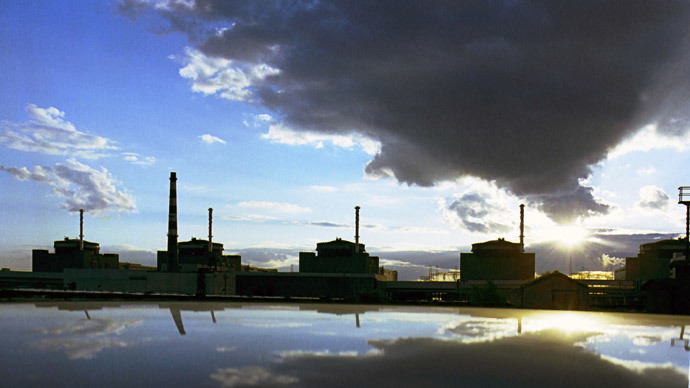 Europe's largest nuclear power plant is vulnerable to 'direct bombardment' in Ukraine if caught in the conflict, a Greenpeace nuclear energy expert told a German newspaper, claiming that its nuclear reactors are not protected from armor-piercing weapons.
Greenpeace nuclear expert Tobias Münchmeyer revealed his concerns over the six-reactor Zaporizhia Nuclear Power Plant in eastern Ukraine to Westdeutsche Allgemeine Zeitung. He said the plant was insufficiently protected against a direct bombardment and that 1.2-meter thick reinforced concrete shells surrounding each reactor are strong enough to withstand only a small aircraft crash.
"There are many armor-piercing weapons in the region, which could penetrate these protective covers," Münchmeyer said, as cited by Deutsche Welle on Saturday.
The Soviet design reactors at Zaporizhia are largely dependent on Russian expertise and spare parts, the expert also said.
Zaporizhia is the largest nuclear power plant (NPP) not only in Ukraine, but also in Europe and also the fifth largest NPP in the world. It is situated on the bank of the Kakhovka water reservoir on the Dnieper River. This is some 200 kilometers from the warzone in Donetsk region.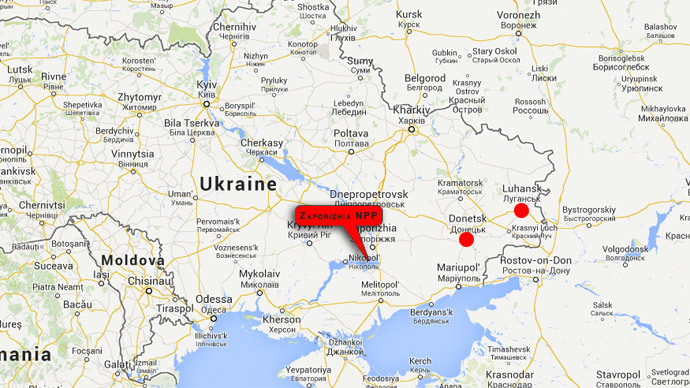 The plant's six VVER-1000 pressurized light water nuclear reactors with nominal capacity of 1000 MWe generate 40-42 billion kWh per year each. This accounts for one-fifth of the average annual electricity production in Ukraine and almost 47 percent of electricity generated at Ukrainian nuclear power plants.
The website of the Zaporizhia Nuclear Power Plant maintains that the station can withstand an earthquake of up to 7 on the Richter scale. The station is guaranteed to withstand an explosion of five tons of TNT blown up 200 meters from the facility – such an explosion would completely eliminate a city block.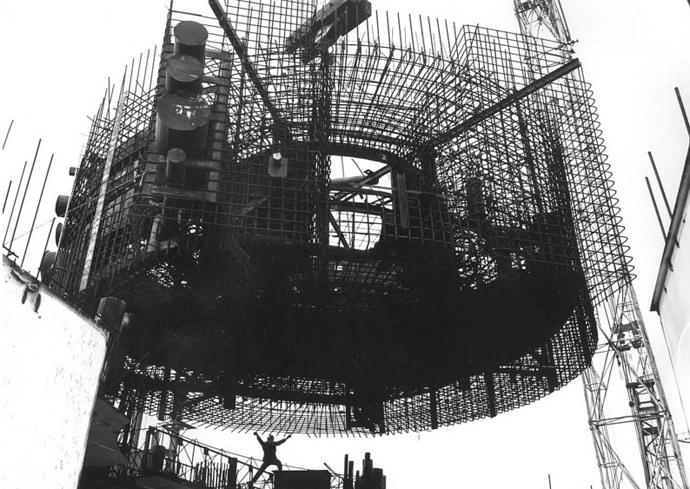 As for sustaining an impact of the "small aircraft" mentioned by the Greenpeace expert, the nuclear facility's website says that according to the project, Zaporizhia NPP could in fact sustain a direct hit of a frontline tactical fighter Mig-29, which someone might consider a small one, yet not as small as it might appear from Greenpeace expert's evaluation.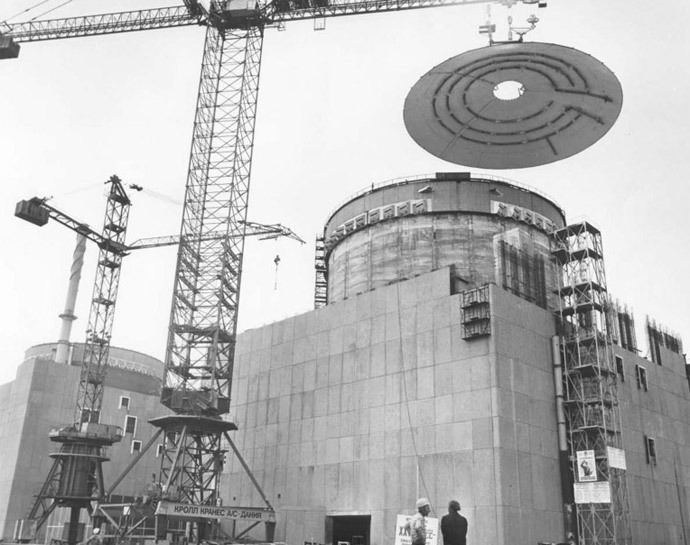 While it is impossible to expect direct bombardment of a nuclear plant, especially in Ukraine which saw the 1986 Chernobyl disaster, attempts to break into the Zaporizhia Nuclear Power Plant have already taken place.
In May, Ukrainian police prevented a group of armed men from entering Europe's largest nuclear power plant. The men said they were members of the Right Sector group, though their intensions remained vague.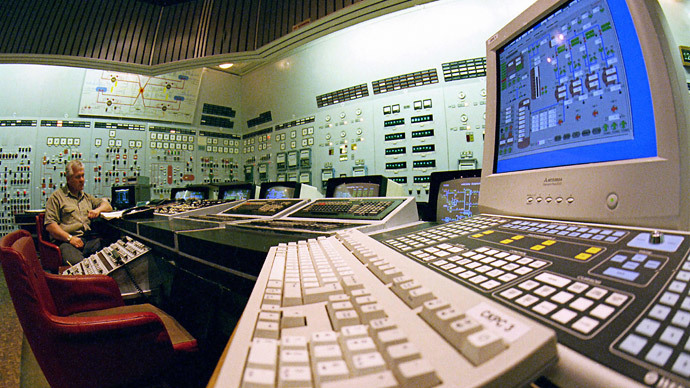 Now Right Sector, which praises neo-Nazi ideology, does not need to break into a nuclear power plant. The National Guard, whose core includes Right Sector members, has been assigned by Kiev to guard all country's nuclear objects, nuclear fuel and nuclear waste, along with national missile and space booster production.
A law enabling the National Guard to protect nuclear energy industry facilities and other security-sensitive installations was published on Kiev government's official website on August 13.
You can share this story on social media: