Katie Hopkins proposes gassing House of Lords, says drowned Aylan photo 'staged'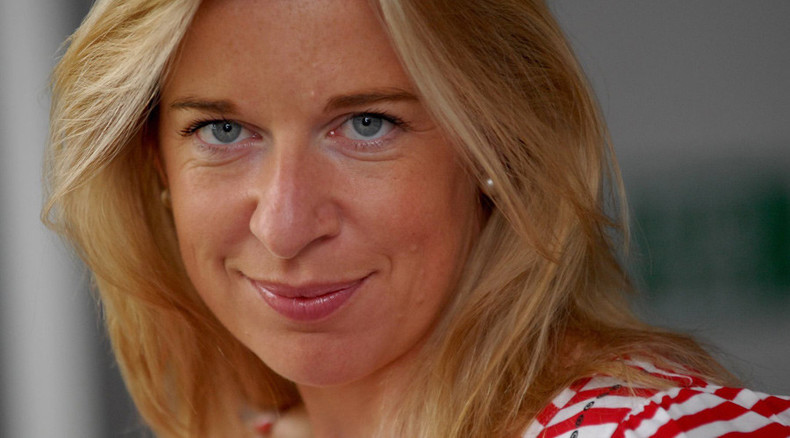 Controversial media commentator Katie Hopkins proposed gassing the House of Lords in a speech at a fringe event held by the Electoral Reform Society at the annual UKIP conference.
"People like me, people I represent, the things I articulate for the nation, actually don't really give a sh*t about the House of Lords because we think they're actually a bunch of plonkers [UK slang for 'fools']," she said at UKIP annual party conference in Doncaster on Friday.

"Frankly, I don't really mind if we seal up the room and gas the lot of them," she added, after suggesting the appointment of millionaire lingerie magnate Michelle Mone to the Lords signaled the decline of the institution.
Hopkins' comments come a day after she announced she is leaving her job of five years as a columnist for the Sun to take up a post with Mail Online.

During an interview with ITV at the UKIP conference, Hopkins courted yet more controversy by claiming the picture of drowned three-year-old Syrian refugee Aylan Kurdi, who washed up on a beach on Bodrum, Turkey, had been "staged."

"I think that what happened with the refugee crisis was that everyone saw a photo – you know, they were very upset by that staged photo – and they wanted to do something about it to make themselves feel better.

"Well guess what? Politics isn't about making you feel better, it's about facing up to the big issues of our time."

The former 'Apprentice' reality TV contestant and mother-of-three has a made a career of controversial comments and attention-grabbing stunts.

Though Hopkins counts herself among UKIP supporters, the party has rejected Hopkins' application for membership several times and apparently did not know she was attending the conference until a few days beforehand.