Katie Hopkins leaves Murdoch's Sun, joins Mail Online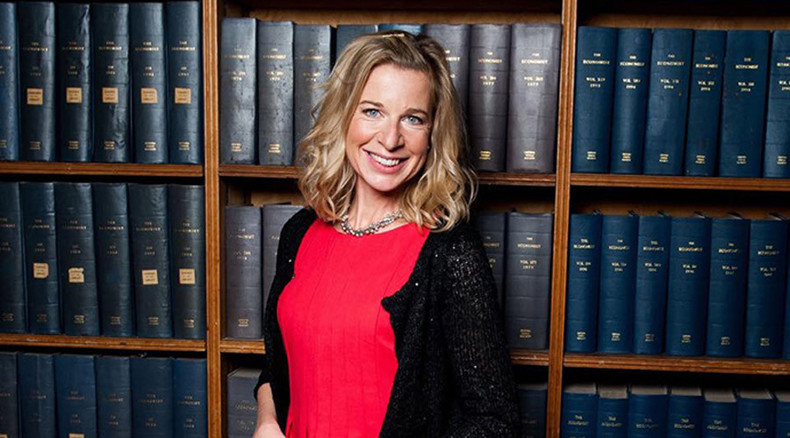 Provocative media personality Katie Hopkins is quitting her job as a columnist for Rupert Murdoch's widest selling tabloid newspaper, the Sun, to take up a position with its rival the Mail Online.
Hopkins announced her decision on Thursday, saying: "I'm delighted to be joining the Mail Online. As the most successful newspaper website in the world, I can now write columns that immediately respond to the news of the day."
"I've been tremendously impressed with Mail Online's digital footprint and I look forward to adding my voice to their ever-growing audience. It is truly a gift to be given this opportunity."
Mail Online has an average of 13.7 million daily visitors, compared with the Sun's paltry 1.3 million – the result of a recent spike since the site removed a content paywall in August.
Hopkins, a mother-of-three, is expected to start writing for Mail Online in November. Her last column for the Sun will be published on Friday.
Call me good, call me bad, call me anything you want to baby. You might feel better and I won't feel a thing. I am therapy for your soul.

— Katie Hopkins (@KTHopkins) September 11, 2015
Most recently Hopkins courted outrage with a column in which she compared refugees fleeing war-torn regions of the Middle East to "cockroaches." More than 400 complaints were filed to press regulator Ipso in response to the column, and some 300,000 people signed a petition calling for Hopkins to be fired.
After catapulting into the public eye as a contestant on the Apprentice in 2007, Hopkins has made a name for herself by making innumerable incendiary statements in her column, as a television personality and on the radio.
In a documentary on TLC network, Hopkins deliberately gained more than forty pounds only to lose the weight in a matter of months, in an attempt to prove that being overweight is a lifestyle choice. She has said repeatedly that she employ a thin person over a fat one, because fat people give a "lazy" impression.
Talking about Hopkins' recruitment, publisher and the chief editor of Mail Online Martin Clarke said: "At Mail Online we operate without fear or favor and this is something that Katie is known the world over for.
"Katie's column is a must read for people across Britain and around the globe. Even if you don't agree with what she says, she certainly knows how to engage and entertain an audience."