Farting with intent: Obama's British cousin sues Met Police for 'humiliating' harassment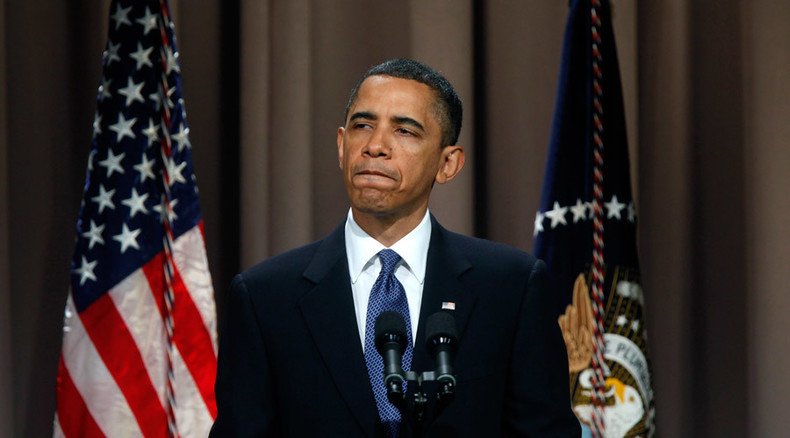 US President Barack Obama's British cousin is suing Scotland Yard for £400,000 after claiming her colleagues bullied her by breaking wind next to her desk.
Marie Auma, 57, claims officers and employees created a "culture" of bullying which left her feeling "belittled and humiliated."
Auma, of Palmers Green in North London, is related to Obama through her aunt, Kezia Obama, his stepmother, who recently became a UK citizen and lives in Berkshire.
Her barrister, Lorraine Mensah, told Judge Simon Freeland QC at Central London County Court that Auma had been a victim of "21st-century bullying" while working at Southwark Police Station between 2007 and 2009.
Auma said the campaign against her began when she was refused leave to visit Kenya in 2007 after two of her brothers died in a car crash. When she complained, she was labeled a 'troublemaker'.
Mensah told the court that few of the incidents that occurred could be said to be harassment, but together formed a culture of "overzealous, oppressive managing" of Auma, where she was forced to take "inappropriate breaks," making it impossible for her to meet her targets.
She said there was a "pack mentality" and that at one point an officer and a civilian employee deliberately broke wind at her desk.
"Most of the behavior was open," said Mensah.
"The passing of wind at her desk in an open plan office is an attempt to belittle her and humiliate her."
When the officer was moved to another unit, the number of memos Auma had to deal with soared.
Despite being moved to another unit at Rotherhithe Police Station, Auma continued to be treated differently from her colleagues by more senior staff.
"There was clear evidence before the defendants that she was suffering stress, causing her ill health, and she attributed that to the bullying and harassment that she complained of," Mensah told the court.
Auma suffered chest pains in 2008, which she put down to anxiety and stress caused by her situation at work. She eventually suffered a nervous breakdown and was admitted to hospital. She did not return to work and retired on health grounds.
Mensah claims the Met could have "controlled or stopped" the harassment at any time and prevented Auma's mental distress.
The Met denies liability and the hearing continues.
You can share this story on social media: