UK sees huge spike in migration flows amid refugee crisis – report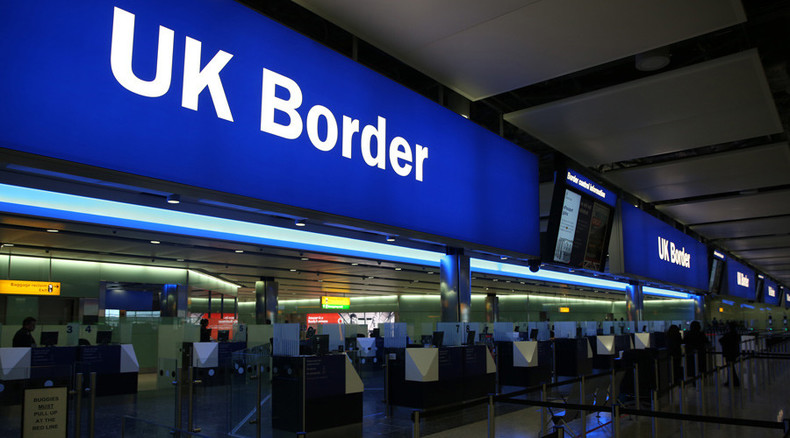 Britain has seen one of the largest migration flow increases over the last year, according to a report published by the OECD. It analyzed migration to more than 30 industrialized countries, as ministers prepare for an emergency meeting on the refugee crisis.
The Organization for Economic Co-Operation and Development (OECD) said in a report released Tuesday that migration to the UK jumped 24 percent in 2014—the third highest increase, trailing just Israel and the Czech Republic. Last year, 108,000 more migrants entered Britain than in 2013.
Though Germany received 1.25 million refugees in 2014, a much higher overall number, this merely represented a 20 percent spike in regards to the figures for 2013.
Anticipating a continuing large scale migration crisis, the OECD, a global policy think tank, made an appeal to European nations to introduce emergency measures to speed up the processing of asylum seekers fleeing war torn Syria and neighboring countries.
"European leaders need to step up to the challenge so that Europe as a whole emerges stronger economically, socially and politically," said OECD secretary-general Angel Gurria. "Europe has the experience and the capacity to respond.
"The human cost of this refugee crisis is appalling and countries need to quickly agree a fair allocation of refugees within Europe, and ensure that such vast numbers of troubled people receive shelter, food and support," Gurria added.
The OECD's 380-page report says: "Now comes the time to focus the attention on emergency measures to welcome refugees and speed up the processing of asylum applications to avoid creating large backlogs and longer processing times.
"The situation may not only be a short-term emergency but a more structural condition with continued large flows to be expected in the years to come, fueling a sentiment of anxiety about migration in many countries."
Meanwhile European interior ministers gathered in Brussels for an emergency meeting concerning the refugee crisis. Ministers are expected discuss a joint plan for distributing the influx of migrants throughout the EU.
Britain has opposed an EU-wide quota system for accepting refugees. Though Prime Minister David Cameron has vowed to accept 20,000 Syrian refugees in the next five years, opposition Labour Party ministers say the figure as not going nearly far enough.
The OECD predicts one million asylum applications will be filed in 2015 alone. Of these, 350,000 to 450,000 are likely to be granted.