US branded Cameron 'incompetent' over Syria, felt 'f*cked over' on Libya – Lord Ashcroft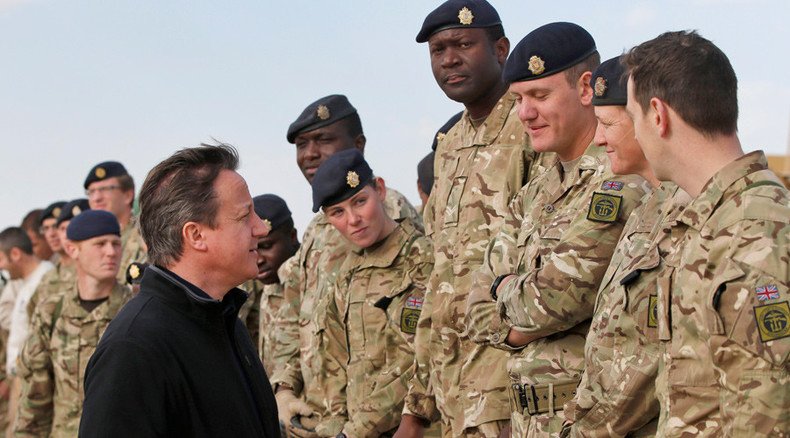 General David Richards had to tell Prime Minister David Cameron his time as an army cadet at Eton did not qualify him to dictate military strategy and tactics, harsh new revelations of the PM's war record claim.
The latest revelations by former Tory donor Lord Ashcroft, in his new book serialized in the Daily Mail, see Cameron accused of incompetence over the Libyan war and the failed Syria vote in 2013 by defense ministers, US officials and senior military officers.
The book reveals shock in the White House when the 2013 vote to bomb the Assad regime went awry, despite Cameron's confidence he could get the Labour Party to vote with him.
One Obama administration official is quoted as calling the Syria debacle "one of those astonishing displays of incompetence that sort of leaves you wondering about how, you know, have we all got this far?"
In repeated clashes over defense and foreign policy, General Sir David Richards, now Lord Richards, is alleged to have said he had to repeatedly explain that military intervention is not simply a case of helping "good guys" more than the "bad guys."
READ MORE: Assad & ISIS responsible for drowned Syrian boy, says Cameron

It is also claimed that Richards, at the time the most senior officer in Britain, had to explain to Cameron that his time as a member of the Combined Cadet Force (CCF) at Eton did not qualify him to dictate military strategy.
A former Tory chairman, Michael Ancram, also criticizes Cameron over Libya, saying he had done "an Iraq" in the North African country, leaving it "ungovernable … with vast amounts of weapons from Gaddafi's arsenal moved south of the border, arming Boko Haram."
Cameron's handling of both Syria and Libya are said to have left the White House feeling "f*cked over," it is claimed.
You can share this story on social media: