Neigh-sayers: 'Exotic' steakhouse boss grilled for passing off horse meat as zebra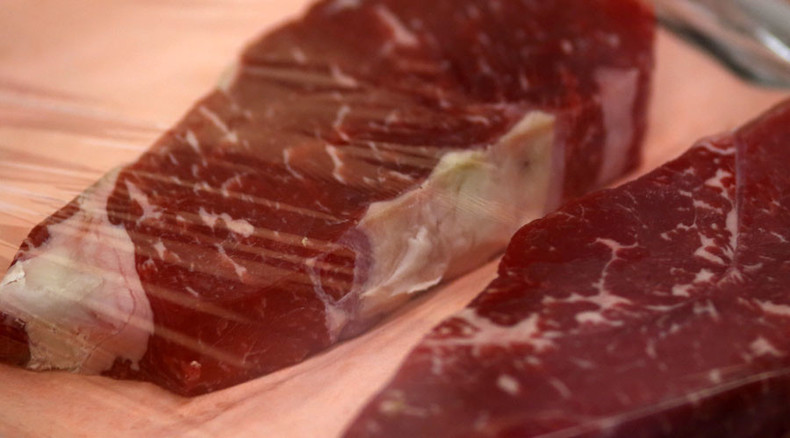 A steakhouse in Hertfordshire has been fined almost £4,000 after being exposed for passing off horse meat as zebra.
Last April, undercover trading standard officers visited The Steakhouse in Watford, which boats a menu of 'exotic' meats, after a string of customers complained about its food standards to Herts County Council.
Many dissatisfied customers were convinced the meat they were served wasn't what they ordered.
During the visit, officers placed orders for one zebra and one wildebeest.
Soon after, they looked around the kitchen and discovered tickets for their order which read: "1 venison, chips and salad; 1 horse, chips and salad."
Both tickets failed to mention any of the meats the officers originally ordered.
Investigators sent the meat for analysis and confirmed that the supposed 'exotic' meat served as zebra was identified as horse and the wildebeest was really red deer.
They returned a month later to inspect the restaurant only to find 22kg of horse meat hidden in the steakhouse's freezer.
Kunal Soni, 32, believed to be the restaurant's manager, was handed a one-year conditional discharge and ordered to pay £3,861 in costs following a trial at St Albans Magistrates' Court on Monday.
Richard Thake, cabinet member for community protection at Herts County Council, said the public "must have confidence" in the food that is put in front of them when eating out.
"There can be implications regarding traceability of the food, allergens and religious concerns in some cases," he said after the case.
"Passing off food as something that it is not puts other competing businesses at a disadvantage and undermines trust in the market."
One former customer, who called himself Alfarom1, quipped on TripAdvisor this week: "Saddle up and get your nose bag on."
"Stop horsing about and gallop on down to Steakhouse while you still can. I have a feeling that it might not be around for much longer."
The restaurant has since been taken over by VG Restaurant Ltd.