Criminals smuggling drugs, weapons into prisons with drones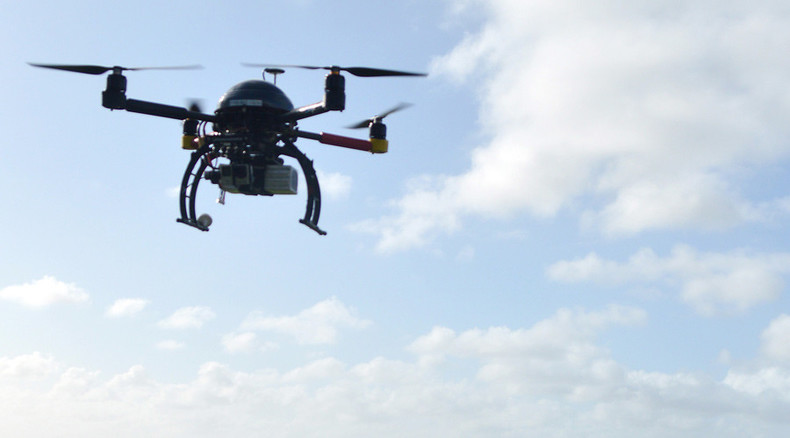 Drones are a growing threat to security in Britain's prisons as criminal gangs use them to smuggle drugs and weapons into jails, officials admit.
The National Offender Management Service (NOMS) warned the number of attempts to infiltrate prisons using widely available commercial drones is small but rising rapidly.

There were nine attempts to use drones to infiltrate prisons in England and Wales in the first five months of 2015, according to the Ministry of Justice.
NOMS intelligence officers claim several attempts to use drones to deliver packages in the last 18 months were linked to serious crime gangs.
During the Defence and Security Equipment International (DSEI) exhibition in London, NOMS senior analyst Eve Richard said even high security prisons are vulnerable to infiltration.
"In a nutshell, our intelligence suggests that the use of UAVs to release items into our prisons is an emerging threat. It's not a huge issue at the moment but there is the potential for it to increase and become more of an issue.
"Intelligence suggests the use of UAVs to convey items into prisons will become more common as technology advances, costs reduce and confidence in their use and functionality grows."
"All prisons are vulnerable – it doesn't matter where they are, it doesn't matter what type of prisoner they have, it doesn't matter what kind of security category they are. Everywhere is vulnerable because it is air space and as long as you can get [a UAV] over the wall you are vulnerable," she added.
NOMS officers are particularly concerned after performing a covert test, in which a drone was used to successfully drop a package the same size and weight as a gun unnoticed into an unnamed maximum security prison.
Commercially available UAVs capable of using GPS technology and carrying a payload of up to 1.5kg can be bought for less than £1,000 and flown with minimal training.
Prison governors across the UK's 150 correctional facilities are now bracing themselves for more frequent security breaches by UAVs.

READ MORE: Jail bird: Drone crashes into prison wall attempting to deliver drugs, phone & weapons

Staff in Bedford Prison discovered a crashed drone loaded with drugs, mobile phones and a knife in March. It was believed to be the first time a UAV had been used to attempt to smuggle drugs into a British prison.
Prison Governors Association Vice-President Mark Icke said he believed drugs were the most popular choice of contraband for drone users.
"What we've got happening in the prison system at the moment is that we have younger more advanced criminal networks operating in and around prison systems," he said.
"We're talking about big, organized gangs, and they're not about disorder, they're about making money. There is a huge mark up on drugs in prison."