Voting ends in Labour leadership race, Liz Kendall admits defeat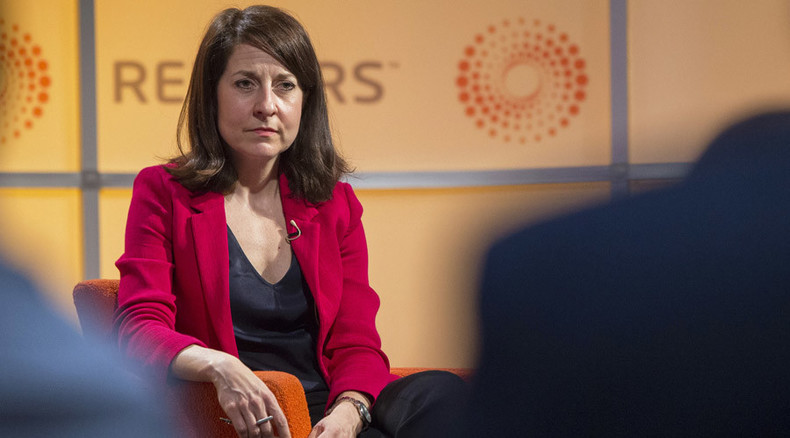 Voting in the Labour Party leadership contest has concluded, with Blairite candidate Liz Kendall conceding defeat. She says the result, announced on Saturday, should be respected, as socialist challenger Jeremy Corbyn appears set for a crushing victory.
"If Jeremy Corbyn wins, it would be a huge mistake not to accept that result as legitimate," Kendall said in a speech Thursday.
"The voters will have made their decision and the rest of us must accept it as such," she added.
She conceded that Corbyn, the shock frontrunner who only received enough nominations among MPs to run at the very last minute, had "mobilized and enthused vast numbers of people in a way we haven't seen for decades. The debate that's exploded during this contest has been simmering for many years."
"The last time we really debated the purpose of our party and what we stand for, throughout the Labour movement, was the reform of Clause Four 20 years ago," she said.
Clause Four was a key part of the Labour party constitution that committed the party to the nationalization of the "commanding heights" of industry and a democratic road to socialism.
It was struck from party policy by Tony Blair when he assumed the leadership. Corbyn has indicated he may seek to revive the clause, or something similar, should he win.
Kendall also said she would not serve in a shadow cabinet under Corbyn, citing a profound difference of opinion on key issues like security and the economy.
"I have too many important differences with him, particularly on foreign policy and the economy. Leaving NATO or Europe would be a disaster for Britain in an increasingly risky and dangerous world," she said.
READ MORE: Britain should not engage in foreign military intervention without UN backing – Corbyn

"Spending billions of pounds on renationalizing swaths of the economy and reopening coal mines won't create the high-skill, high-wage jobs of the future or convince people we can be trusted with their money."
On Thursday, Labour MP John Cruddas, architect of Labour's failed 2015 general election manifesto, also weighed in, warning that Corbyn could take Labour backward.
Cruddas told the Guardian the party risked becoming a "early 80s tribute act, a Trotskyist tribute act" which might be "hostile to anybody who disagrees."
The results in the elections for Labour party leader and deputy leader are set to be declared at Westminster at 11:30pm on Saturday.
Tom Watson MP, a moderate with wide support from the Blairite and left wings of the party, has been tipped as a likely winner of the deputy leader contest.
Watson is known for his prominent campaigns against Rupert Murdoch's media empire over the News of the World's phone hacking scandal and the alleged cover-up over the Westminster child sex abuse controversy.