British oil & gas industry forced to slash thousands more jobs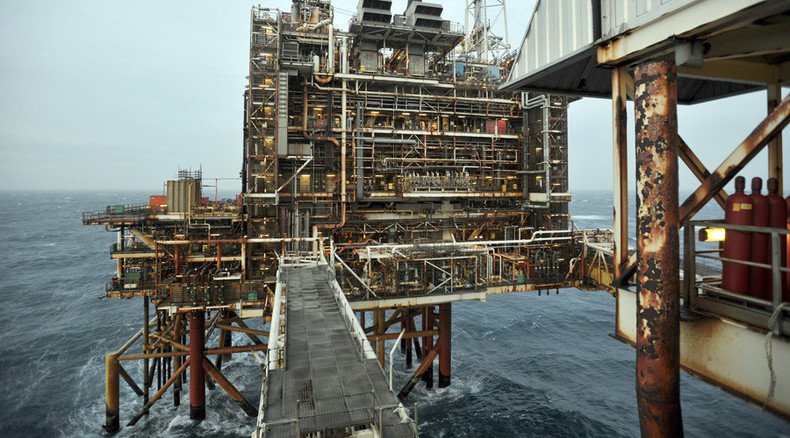 Britain's oil and gas industry is set for further funding cuts and job losses despite the sector having already slashed its workforce by over 65,000 since mid-2013.
Trade association Oil & Gas UK, which describes itself as the voice of the UK's offshore industry, published an annual economic report on Wednesday that predicted further job losses for the ailing sector.
The study said that staff employed in the industry had plummeted from 440,000 to 375,000 since January 2014, primarily as a result of the crash in global oil prices.
Britain's offshore oil and gas industry has seen a recent rise in production of 3 percent. However, Oil & Gas UK's chief executive Deirdrie Michie says more jobs will be lost and further funding cuts can be expected before the industry's crisis is over.
In its annual report for 2015, Oil & Gas UK warned that the government's latest tax cuts were simply insufficient. The trade association called for extra tax cuts and ramped-up Treasury incentives to bolster investment, profits and slash decommissioning costs.
In late August, Brent crude prices had fallen to $43 per barrel, almost half the average price of a barrel in 2014.
This stark decline occurred despite the industry having slashed costs by £800m on existing assets in 2015. Excluding spending on new fields, the industry is planning another £1.3bn cut in 2016.
Oil & Gas UK's report predicted that Brent crude prices would remain in the current range of $45-$65 per barrel well beyond the close of 2015.
Oil & Gas UK chief executive Deirdrie Michie said Britain's offshore industry faces serious challenges.
"Last year, more was spent than was earned from production, a situation which has been exacerbated by the continued fall in commodity prices," she said.
"This is not sustainable and investors are hard pressed to commit investment here because of cash constraints."
"Exploration for new resources has fallen to its lowest level since the 1970s and with so few new projects gaining approval, capital investment is expected to drop from £14.8bn (2014) by £2-4bn in each of the next three years."
Michie predicted that a number of difficult situations lie ahead for the industry.
"We estimate that employment supported by the sector has contracted by 15 percent since the start of 2014 to 375,000 jobs," she said.
"It is likely that capacity may have to be reduced still further in order for the business to weather the downturn."
Britain's North Sea reserves have long been the concern of Scottish nationalists and environmentalists.
In August, a report released by the Scottish Green Party called for North Sea energy resources to be prized away from "distant multinationals and neoliberal forces" and put to work for the majority.
Arguing that tax loopholes for oil companies should be closed, the report said Scottish oil should be taken into "partial public ownership."
The report argued for a transition from "energy colonialism to energy democracy." It predicted such a move would create employment, a more stable economy, and carve a route to a more sustainable future as an energy exporter.
The Green Party is calling for a rapid transition to a "zero-carbon sustainable economy." The party says such a shift would create millions of new jobs and secure a safer climate for generations to come.
The party is also calling for a ban on fracking and for the phasing out of Britain's dependency on coal, gas and oil.
You can share this story on social media: