Iraq inquiry: Chilcot receives belated reactions from criticized parties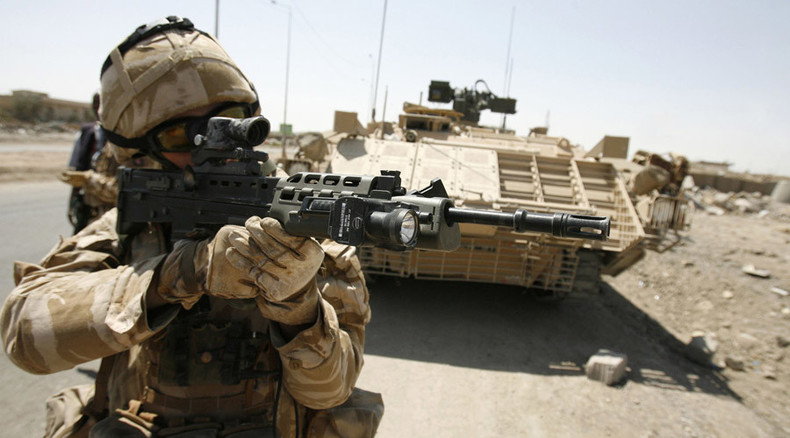 Senior political figures involved in the Iraq War have now submitted their responses to criticisms leveled at them in the as yet unpublished Chilcot report under the controversial Maxwellization process, it is reported.
Sir John Chilcot, the former civil servant who heads the inquiry, has confirmed to the Commons Foreign Affairs Committee that the final responses from those criticized in the report have now been received in line with Maxwellization (a process by which people criticized in an official inquiry are given an opportunity to read and respond to the criticisms before the report's publication).
"In my statement I said that the inquiry expected to receive the last Maxwell response shortly. I am pleased to confirm that it has now done so," Chilcot said in his letter to foreign affairs committee chair Crispin Blunt.
"There is, inevitably, further work for my colleagues and I to do to evaluate those submissions, which are detailed and substantial, in order to establish with confidence the time needed to complete the inquiry's remaining work.
"As soon as I am able to I shall write to the prime minister with a timetable for publication of the inquiry's report," he added.
READ MORE: Father of soldier killed in Iraq supports legal action against Chilcot

The inquiry, which is five years overdue and is said to have cost taxpayers £10 million (US$15.4 million), has recently come under fire from the families of soldier killed in the conflict.
In August, a group of bereaved relatives announced they were considering legal action to force publication of the report.
One lawyer representing the families said legal steps could be taken if Chilcot continues to evade setting out a timetable of publication.
"Sir John has refused the families' legal request to impose an effective timetable on the Maxwellization process, thereby preventing any deadline being set for publication of the report," said Matthew Jury of McCue & Partners.
"In the circumstances, the families' legal team, which includes Lord Brennan QC and Sarah Hannett of Matrix Chambers, will be taking further legal steps as are considered necessary and appropriate."
LISTEN MORE: