Father of soldier killed in Iraq supports legal action against Chilcot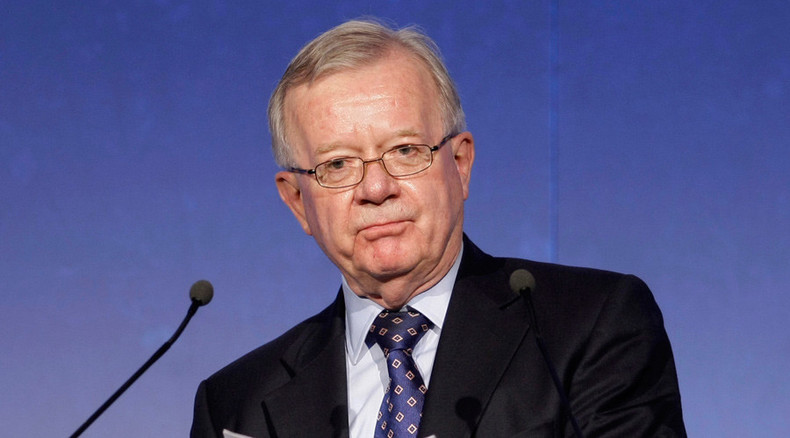 Bereaved father Roger Bacon, whose son Matthew was killed during the Iraq War, has backed calls for legal action against Sir John Chilcot to force publication of his long-delayed report into the 2003 invasion.
Bacon told the BBC that legal action could be the only way for families to see the results of the inquiry.
Despite facing criticism from MPs, families and military staff, Chilcot defended the report's progress, claiming the process of so-called Maxwellization is integral in order to complete the report with accuracy and fairness.

"[Chilcot] has now come back and it's as we were, that the Maxwellization process will continue and he will publish, as he puts it, as soon as possible, but when's that?" Bacon told BBC Radio 4's Today program.
"It seems to us that the only way of getting on with this is to take some kind of legal action."

One lawyer representing some of the families said further legal steps could be taken if Chilcot continues to evade setting out a timetable of publication.

"Sir John has refused the families' legal request to impose an effective timetable on the Maxwellization process, thereby preventing any deadline being set for publication of the report," said Matthew Jury of McCue & Partners.
"In the circumstances, the families' legal team, which includes Lord Brennan QC and Sarah Hannett of Matrix Chambers, will be taking further legal steps as are considered necessary and appropriate."

The warning comes as the chairman of the inquiry into the Mid Staffs hospital scandal warned those criticized in the report not to be uncooperative. In a letter to the Times, Sir Robert Francis said doing so could lead to further criticism.

"It is clearly important for the report of the Iraq inquiry to be concluded as quickly as possible. It might be helpful if those who may be criticized were reminded that they have no right to dictate the content of the report, and are not in any event bound by any adverse judgment contained in it.

"Reports and their conclusions only retain the persuasiveness justified by their reasoning and content.

They might also want to bear in mind that drawing attention to themselves by aggressive or uncooperative tactics is likely to do little to avert well-founded criticism and may even strengthen the grounds for it," he wrote.

Chilcot spoke out on Wednesday to defend the late publication of the report, which last took evidence in 2011. It has so far cost the taxpayer more than £10 million, and Chilcot is paid £790 a day to head up the inquiry.

Chilcot said he understood the grief felt by bereaved families and their frustration at the lack of answers, but said the inquiry must be thorough and fair.

He once more refused to offer a schedule for publication.