Tories speed up work on replacing Human Rights Act with British bill of rights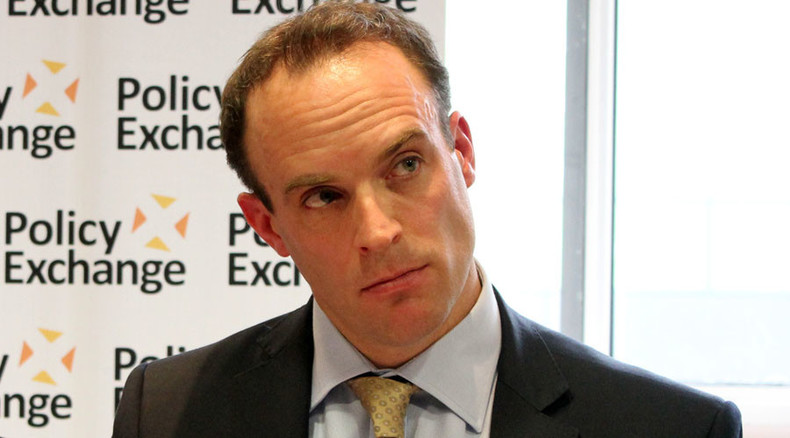 Proposals for the Tory government's controversial replacement for the Human Rights Act will be brought forward to the end of autumn, Justice Minister Dominic Raab has said.
Speaking during justice questions in the House of Commons, Raab said the government would launch a consultation on a British bill of rights, which was previously left out of the Queen's Speech due to opposition from Conservative backbenchers.
"You won't have too long to wait for the consultation which I've already spoken about," Raab said.
"We will be releasing that towards the end of the autumn."
The proposed British bill of rights will replace the Human Rights Act 1998, which gives the European Convention on Human Rights (EHCR) power to override UK law.
READ MORE: UN report to condemn Britain's human rights record

In response to a question from Scottish National Party (SNP) justice spokeswoman Joanna Cherry, Raab refused to say whether UK nationals would be given greater priority in the proposed bill. He added there was already "variable geometry" within the Human Rights Act.
"Can you confirm whether the proposed bill of rights will grant all those living in the UK the same levels of protection or whether there will be different levels of rights protection for different categories of person depending on whether they are a UK citizen, an EU, or a non-EU citizen?" Cherry asked.
"There is already some variable geometry in the Human Rights Act in relation to the procedural framework so we'll be interested in the views of the SNP and other parties in relation to those aspects," Raab replied.
Raab was also questioned about the rights of refugees and asylum seekers.
SNP MP Peter Grant asked: "Can you give an assurance just now that the rights of refugees seeking asylum in this island will not be deteriorated in any way as a result of the repeal of the Human Rights Act?"
Raab insisted the government was against all forms of torture and said the rights of refugees would be protected.
"We're very clear about the absolute prohibition on torture and that includes in relation to the asylum regime.
"If you want an overall steer the major problems have been less with the text of the European Convention but its application and some of those arise because of judicial legislation, others the operation of the Human Rights Act – problems acknowledged across the political spectrum, including by senior members of the judiciary," he added.
Under the 2010-15 Conservative-Lib Democrat coalition government, the proposal to ditch the European Human Rights Act was blocked by the Lib Dems. Subsequent attempts to progress the plan have been thwarted by rebellious Tory backbenchers.
Raab said the government would hold a full and thorough consultation.
"We will bring forward proposals on a bill of rights this autumn, they will be subject to full consultation, the preparation is going well."