70% of Britons oppose selling weapons to dictators – survey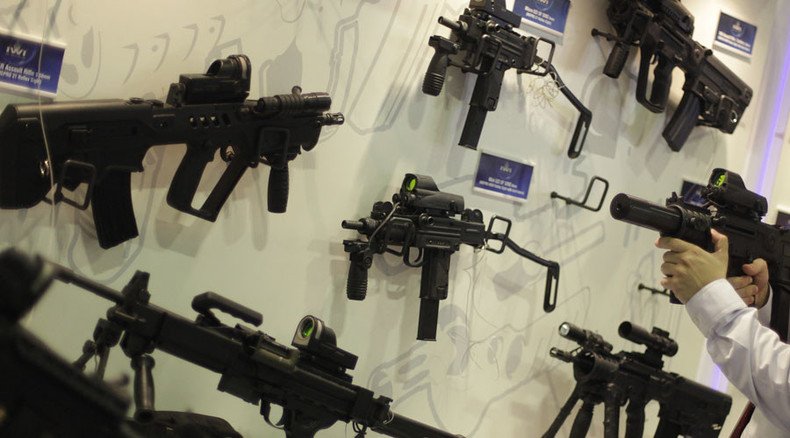 British people oppose the UK selling weapons to undemocratic countries and violent dictatorships, according to a survey carried out by polling firm Opinium.
The research found up to 70 percent of UK adults feel it is wrong to sell arms to dictatorships. Of the remaining 30 percent who condone selling arms to dictators, more than half are men.
The news comes as the Defence and Security Equipment International (DSEI) arms fair takes place in London, attended by a large number of prospective buyers from authoritarian regimes around the world.
The survey is just the latest blow to one of Britain's last remaining manufacturing sectors – an industry heavily subsidized by the taxpayer.
On Monday it was announced that rules governing the industry since 1968 would be subject to sweeping reviews.
The new Single Source Regulations Office (SSRO) – a Ministry of Defence (MoD) initiative that began in January – is expected to do away with existing guidelines on how arms companies profit.
"The world has changed since 1968 and we need to start looking at things differently," Jeremy Newman, chair of the SSRO, told the Financial Times.
"Back in the 60s and 70s, the Ministry of Defence's buying was much simpler. The profit benchmark against manufacturing made a lot of sense."
As well as selling to authoritarian regimes, the UK is also pushing for the United States to buy more British arms.
In July, Minister of State for Defence Procurement Philip Dunne urged the US to buy more UK-built weapons.
READ MORE: Arms trade profits subject to sweeping new reviews

Dunne told reporters during his first visit to the US since the general election there was a trade imbalance between the two nations.
He said he raised the issue with the US Defense Undersecretary during his trip.
"Trade often seems to go largely in one direction. Put simply, we buy rather more from you than you buy from us."
The minister said he told his US counterpart more could be done to leverage the two countries' closely-linked defense industries.
You can share this story on social media: