Arms trade profits subject to sweeping new reviews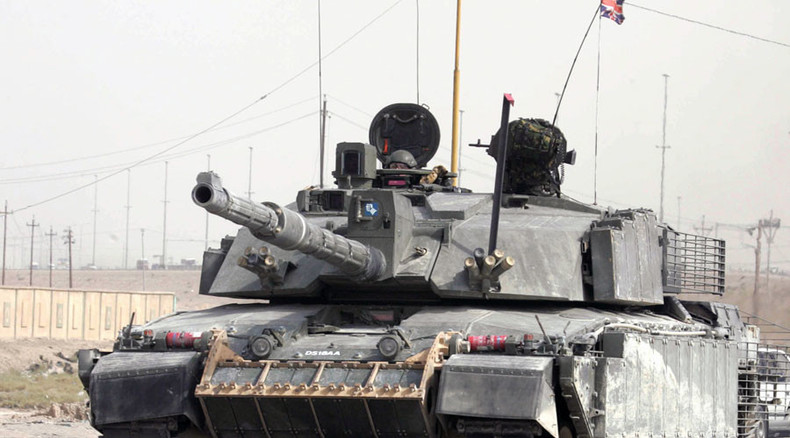 Rules on the profits made by defense companies will be scrapped and replaced following a fresh wave of negotiations, in a move which some say will redefine the relationship between the British state and the arms industry.
The new Single Source Regulations Office (SSRO) – a Ministry of Defence (MoD) initiative which began in January – is expected to do away with existing guidelines on how arms companies profit.
"The world has changed since 1968 and we need to start looking at things differently," Jeremy Newman, chair of the SSRO, told the Financial Times.
"Back in the 60s and 70s, the Ministry of Defence's buying was much simpler. The profit benchmark against manufacturing made a lot of sense.
"Today they buy a whole range of goods and services, a whole host of different sorts of contracts, some of which bear little resemblance to industry and manufacturing. The world is also a lot more global."
The old scheme was introduced to ensure fairness in a market in which there are few competitors. The new initiative will also insist that companies stop charging for profit at different stages of production.
"We are introducing guidance on what we call 'profit on cost once'," Mr Newman said.
"Most defense contractors are large businesses that are vertically integrated and at the moment they add that 10.6-percent profit on stuff as it goes through every level of the food chain."
The arms trade is one of Britain's few remaining industries, with politicians and public figures often canvassing on behalf of the UK's defense companies.
READ MORE: 'One-way street': US urged to buy more British weapons

In July, Minister of State for Defence Procurement Philip Dunne urged the US to buy more UK-built weapons.
Dunne told reporters during his first visit to the US since the general election there was a trade imbalance between the two nations.
He said he raised the issue with the US Defense Undersecretary during his trip.
"Trade often seems to go largely in one direction. Put simply, we buy rather more from you than you buy from us."
The minister said he told his US counterpart more could be done to leverage the two countries' closely linked defense industries.