'Smuggle Assange out in fancy dress' among plans hatched by Ecuadorian embassy staff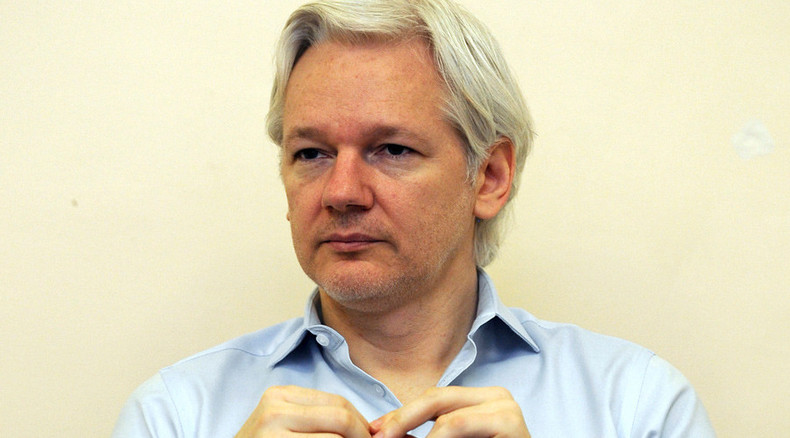 Under the nose of the British authorities, Ecuadorian officials considered smuggling WikiLeaks editor Julian Assange out of their London embassy in fancy dress, according to newly revealed internal memos.
The documents, accessed by BuzzFeed, reveal notes from meetings at which Assange's case was discussed.
The WikiLeaks founder has been besieged by police in the embassy for three years, at a cost of £11 million to the British taxpayer. He has so far evaded an extradition order in relation to alleged sex offences made against him in Sweden.
One plan involved providing Mr Assange with a "discreet exit."
"Assange could leave in fancy dress," it was suggested, "or try to escape across the rooftops towards a nearby helipad, or get lost among the people in Harrods."
Another option was to put him in a diplomatic bag and smuggle him out that way. Diplomatic bags are considered inviolable, but only if used for normal purposes. The meeting also noted police may have high tech equipment for detecting body heat, making the plan very risky.
Referring to Assange as 'Mr Guest,' the notes also suggest making the fugitive Ecuador's UN representative, potentially enabling him to simply walk out under a guarantee of diplomatic immunity.
On Thursday, it was announced Sweden would hold talks with Ecuador over the 2010 allegations, all but one of which has now exceeded the statute of limitations.
The two countries had previously been unable to come to an agreement, with Sweden rejecting a request by Ecuador to engage on the issue and maintaining the Assange case was a purely judicial matter in which government could not interfere.
"We have agreed to what the Ecuadorians asked for," Cecilia Riddselius, a Swedish justice ministry official, told the Telegraph. "It was a political decision to have this discussion."
LISTEN MORE: