Heavy cannabis users at risk of 'severe vomiting syndrome' – expert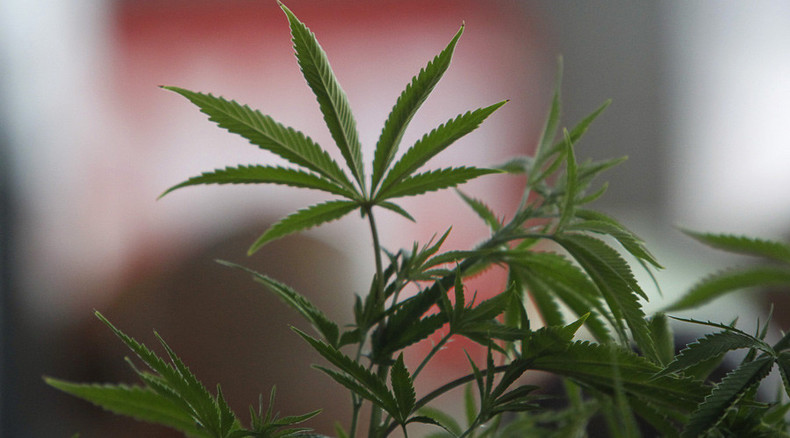 Doctors in Britain have noticed a significant rise in patients suffering from cannabinoid hyperemesis syndrome (CHS), a widely "unrecognized" condition that makes heavy cannabis users severely ill.
Alarming symptoms of the illness include severe stomach pains, vomiting and nausea.
Those diagnosed with the rare syndrome have to bath nearly five times a day in hot water just to ease their pain.
There have been two known occurrences of the condition in the UK involving patients who visited accident and emergency services multiple times, while cases worldwide are "increasing acutely."
Professor of gastroenterology at Birmingham City University, Dr Sauid Ishaq, warned the condition must be taken more seriously.
"This is a highly unrecognized condition, resulting in numerous unnecessary admissions. There is an urgent need to highlight this," he told the Mail Online.
Ishaq referred to a 42-year-old man from the East Midlands who was treated eight times for CHS last year.
The man, who had smoked marijuana since the age of 14, complained of abdominal pains, feeling feverish, vomiting and dehydration.
After a series of investigations, it was found that all symptoms ended when he stopped smoking the drug.
Researchers in Colorado found that suspected cases of CHS had increased since marijuana use was legalized in the US state in 2014.
"As the number of new and chronic marijuana users grows annually, it is important to measure its effect on public health, the rate of cyclic vomiting seems to have increased acutely," said researcher Dr Kim Howard from Boston University.
In the GHFBB medical journal, the authors said better awareness of CHS would result in "fewer hospital admissions and needless investigations," adding it may provide patients with "real motivation to abstain from cannabis."
CHS was first reported in medical literature in 10 patients in Australia over a decade ago.
According to the National Health Service (NHS), marijuana is the most widely used illegal drug in the UK, although its use in recent years has fallen.
In June, the European Monitoring Centre for Drug and Drug Addiction (EMCDDA) published its annual report, which revealed cannabis use among 15 to 35 year olds has halved in the UK over the last 15 years.
You can share this story on social media: