Sweden to hold talks with Ecuador over Julian Assange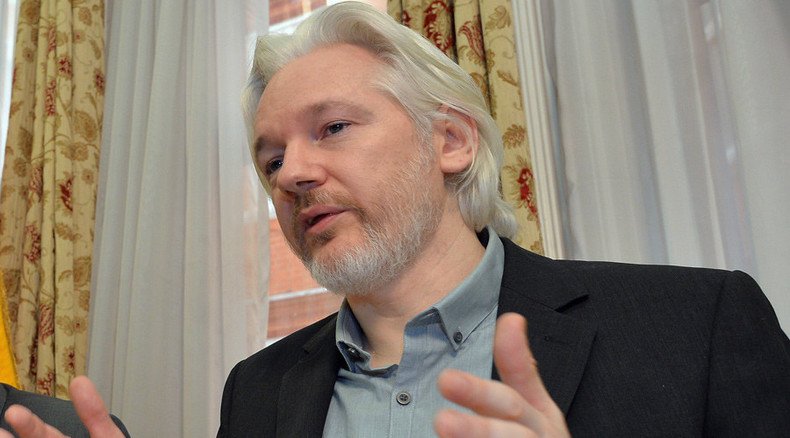 Sweden will now hold talks with Ecuador over the 2010 sex crime allegations against WikiLeaks editor Julian Assange, who has now spent three years inside the Latin American nation's London embassy.
The two countries had previously been unable to come to an agreement, with Sweden rejecting a request by Ecuador to engage on the issue and maintaining the Assange issue was a purely judicial matter in which government could not interfere.
"We have agreed to what the Ecuadorians asked for," said Cecilia Riddselius, a Swedish justice ministry official, told the Telegraph. "It was a political decision to have this discussion."
"Normally ministers cannot interfere in individual cases, it is part of our legal system – this is a strict rule. At the same time, it is under the competence of the government to enter into agreements with other states. A decision was taken to actually raise it to the level of the cabinet."
The talks are due to start Monday, by which time the negotiating teams from each country will have been appointed to deliberate on the Assange siege, which has now cost the UK taxpayer an estimated £11 million in policing.
"We do not normally enter into bilateral agreements and encourage states to enter multilateral ones instead," Riddselius said.
"But considering this specific case and our willingness to move the case forward, we are open to discuss this. It will be a general agreement but we hope it will be applicable to the Assange case."
Three of the four charges against Assange recently lapsed due to the Swedish statute of limitations, leaving one rape charge, which could be in force until 2020.
READ MORE: Assange can't leave embassy as UK wants to arrest him, no matter what – attorney to RT

Swedish prosecutors have said they will speed up the investigation into the final charge due to the expiry of the others.
Following the Swedish announcement, Britain said it would officially declare a protest to the Ecuadorian government over its decision to grant asylum to the WikiLeaks founder, which prevents his extradition to Sweden.
"Ecuador must recognize that its decision to harbor Mr Assange for more than three years ago has prevented the proper course of justice," British Foreign Office minister Hugo Swire said in a statement released earlier in August.
LISTEN MORE:
You can share this story on social media: