Chilcot should make us question 'boresome inquiries' – general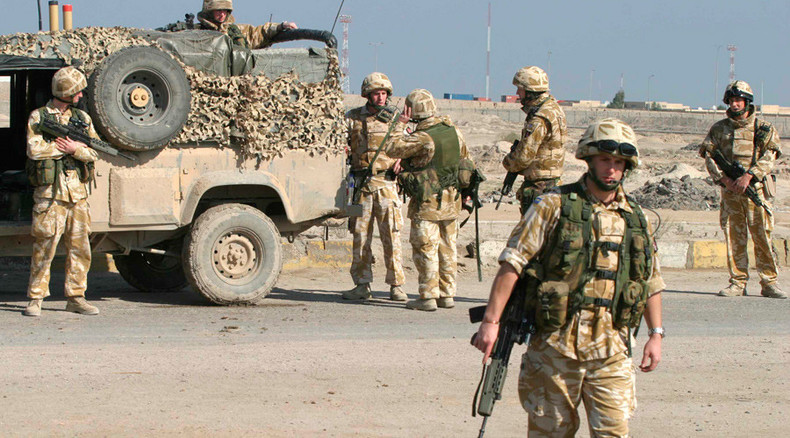 Inquiries like Sir John Chilcot's into the legality of the Iraq War should make officials question the way such investigations are conducted and how they should be carried out in future, said retired British general Tim Cross.
"I think the broader issue – and I think it's a broader issue for us as a nation – is why do we want these boresome inquiries?" Cross told the BBC on Friday.
"What do we intend from them and why do we give people these incredibly difficult jobs to do?"
Chilcot, who heads the much-delayed inquiry into British involvement in the Iraq War, has been under increasing pressure by ministers and the bereaved families of UK soldiers to set a date for publishing his conclusions.
Cross said that while he was sure Chilcot was doing his best to deliver the report "we have got to learn some lessons from this and not just this inquiry. There are lots of other inquiries like it."
"To get teams of people to look at an issue and to draw out some important issues in a relatively quick time and enable those lessons to be applied, of course that's a good thing," Cross argued. "But the size and shape of the inquiries we're getting into on a continuous basis, I do not believe it is producing those sorts of results."
On Thursday, bereaved father Roger Bacon, whose son Matthew was killed during the war, backed calls for legal action against Chilcot and his team to force publication of his long-delayed report.
Bacon told the BBC that legal action could be the only way for families to see the results of the inquiry.
Despite the criticism, Chilcot has defended the report's progress, claiming the process of so-called Maxwellization, in which those criticized in a report are allowed to respond before it is published, is integral to complete the report with accuracy and fairness.
READ MORE: Chilcot to apportion Iraq blame far beyond Tony Blair's inner circle

"[Chilcot] has now come back and it's as we were, that the Maxwellization process will continue and he will publish, as he puts it, as soon as possible, but when's that?" Bacon told BBC Radio 4's Today program.
"It seems to us that the only way of getting on with this is to take some kind of legal action."