Banksy's Dismaland visitors asked for IDs amid ticket tout clampdown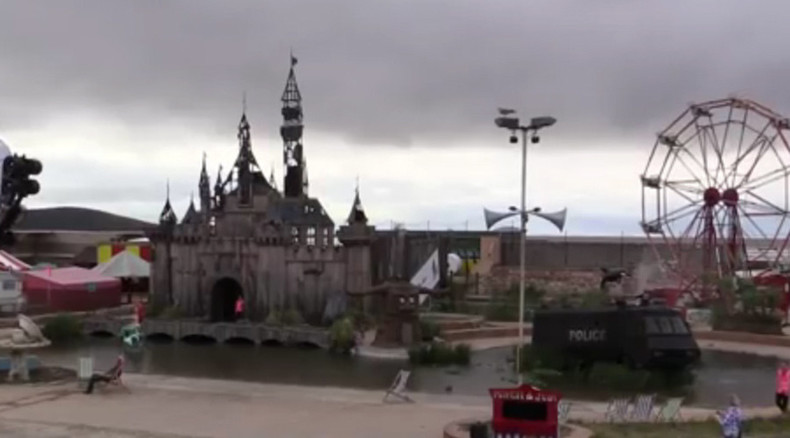 Visitors to Banksy's Dismaland bemusement park are being asked to bring a form of ID to prove they are the person named on the ticket in an attempt to clamp down on sales by online touts.
Tickets for the exhibition, which opened last Saturday in Weston-super-Mare, only went on sale Tuesday after the website crashed due to high demand.
The first batch of tickets, which included a £2 booking fee, sold out within 45 minutes.
Meanwhile, attendees have had to queue outside the seafront exhibition to gain entry.
Originally, tickets were being sold for £3, but due to the overwhelming demand, online touts started auctioning tickets for as much as £1,000.
Tickets have been on sale for between £30 and £1,000 on eBay and about £40 on StubHub.
Banksy's spokesman has advised fans not to buy any auctioned tickets and to only purchase them on the official website.
A spokesperson for Seetickets told the Independent: "Clearly a lot of people want to go, and as a result of that some people are using that to try and make money. It's a shame."
The park, advertised ironically as the UK's "most disappointing new visitor attraction," will run for another five weeks with more batches of tickets being released on the website.