£46mn radar system pledged for Falklands/Malvinas remilitarization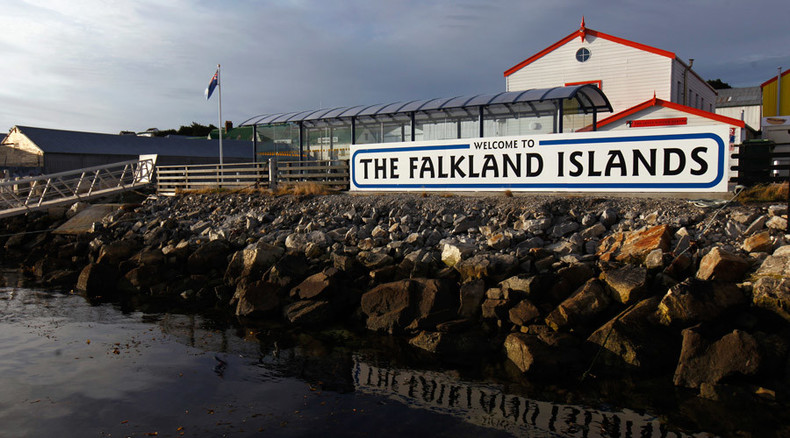 Britain has ordered a £46 million Giraffe mobile air defense radar system to use in the Falklands/Malvinas, fearing an attack by Argentina.
The vehicle-mounted system, which is produced by Swedish company Saab, is said to be able to detect threats from a range of 75 miles (121km).
The system was battle-tested in Afghanistan using leased versions of Giraffe, but an order worth tens of millions has now been placed for more units.
The system will be operated alongside other military assets based in the islands, including an army infantry company, full headquarters and logistics support, Typhoon combat jets and Royal Navy ships.
The order is just the latest effort by the UK to remilitarize the Islands following the deployment in March of two Chinook helicopters, accompanied by a pledge from Defence Secretary Michael Fallon to spend £180 million (US$280 million) over the next 10 years on upgrading island defenses.
Both come at a time when advancing UK oil exploration has become a central component of the 182-year-old colonial dispute.
In March, Argentina announced it would sue three UK oil exploration firms operating near the islands.
The litigation will center on Premier Oil, Falkland Oil and Gas, and Rockhopper.
In April the firms reported they had discovered 27.9 meters of net-oil bearing reservoir and 18.5 meters of net gas-bearing reservoir.
READ MORE: Argentine minister challenges Cameron over Falklands/Malvinas
Tensions between the countries have waxed and waned in the three decades since Argentine forces were driven out by a British task force, but recent leaks by NSA whistleblower Edward Snowden indicate Britain has waged a secret intelligence war throughout the intervening period.
The intelligence data released by Snowden suggests Britain spied on the Argentine authorities since at least 2009, preparing offensive cyber operations to change public opinion regarding the Falklands, according to the Intercept.
LISTEN MORE: