Afghan asylum seekers rescued from deportation in 11th-hour legal battle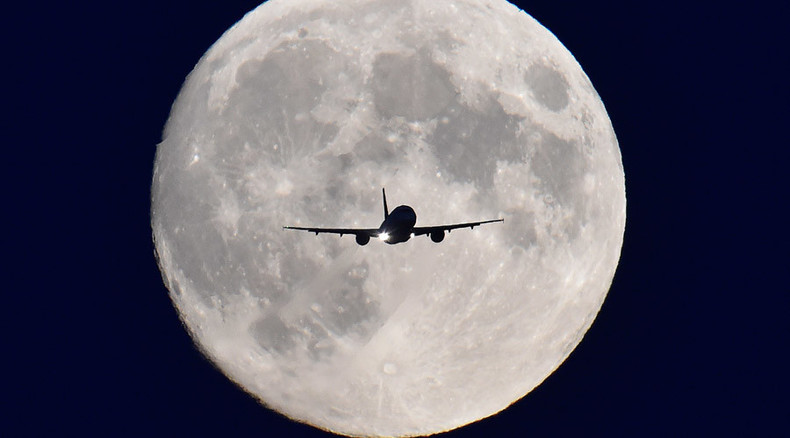 Over 60 Afghan refugees who had failed to claim asylum in Britain were taken off a private plane paid for by the government, following lawyers' attempts to stop them from being deported.
Among those who were removed from the fateful flight were a vulnerable 19-year-old whose father had been killed in Afghanistan in 2008 and a 30-year-old who had filed for asylum in the UK at the age of 17.
Britain's court of appeal upheld a previous ruling on Friday to prevent the deportation of the asylum seekers, after Home Secretary Theresa May attempted to have it overturned.
Lawyers working on the case worked around the clock in out-of-hours hearings alongside a High Court judge until minutes before the plane left Britain on Tuesday night.
Lord Justice Clarke, who presided over the case, found that Afghan asylum seekers should only be returned to three provinces in Afghanistan: Kabul, Bamiyan and Panjshir. He ruled it was too dangerous to send them to any other part of the troubled nation.
Throughout the proceedings, the Home Office told Clarke it would have to pay the private firm that was running the flight £300,000 (US$468,000) if it was canceled. Subsequent legal battles focused on trying to prevent people from being deported to unsafe regions of Afghanistan.
Tuesday's hearing follows a stark warning from former general Lord Dannatt that Britain will have "blood on its hands" if Afghan interpreters who served alongside UK troops are killed by the Taliban.

One former interpreter who had received death threats from the Taliban spoke to RT from inside a migrant camp at Calais.
Khushal, whose attempts to enter to the UK are being aided by his former British Army commander, said he had not yet heard from the Home Office, but could not stay in Kabul as he feared for his safety.
In a recent report, Amnesty International said Afghanistan became increasingly insecure in 2014-15. The UN Assistance Mission in Afghanistan (UNAMA) also reported at the time that civilian casualties among Afghans who were not involved in conflict had reached a record high.
Toufique Hossain, a solicitor based at Duncan Lewis who is representing the Afghan asylum seekers, told the Guardian he is deeply concerned for those who were deported.
"We remain gravely concerned for those who are being forcibly removed. Who are these individuals? Where are they from in Afghanistan and did they have an opportunity to obtain legal advice in relation to these matters," he said.
"The home secretary also ought to explain why she chose to spend hundreds of thousands of pounds in removing what is probably a handful of Afghans on a charter flight."
Forced deportation to Afghanistan last night cancelled! The people on the flight can stay pending a Judicial Review starting next Weds

— Stop The Plane! (@PleaseSaveThem) April 22, 2015
One refugee who was removed from the flight was a 19-year-old who had fled Afghanistan aged 12 after his father was killed in Kabul by a state official. The youth had been in foster care in the UK until recently. Although he had his removal orders canceled on Tuesday, he now remains in detention.
"I lost my first family and my foster parents became my new family," he told the Guardian.
"They did everything for me. I am studying engineering and want to try to live a good life. But nine days ago when I went to the Home Office reporting center to report, they arrested me and took me to the Verne immigration removal center for five days."
He went on to say he'd been contacted on Sunday evening, given a ticket, and informed he was getting on a plane destined for Afghanistan.
"I was very, very scared. I was relieved when the Home Office told me earlier today that they have canceled my removal directions but I am still scared about being locked up in Colnbrook. I used to self-harm and now I have started doing that again. I hope they let me out of here very soon."
A second asylum seeker who was removed from the flight before it departed was a 30-year-old man who had first applied for asylum in the UK in 2002. He recalled dozens of Afghan asylum seekers who had been ferried to Brook House immigration removal center near Gatwick Airport in recent weeks.
"Until the last minute I didn't know what was going to happen and I was very scared," he told the Guardian.
The Home Office refused to comment on Tuesday's developments, insisting "it would not be appropriate to comment while the case is ongoing."