Scottish drug-related deaths hit record high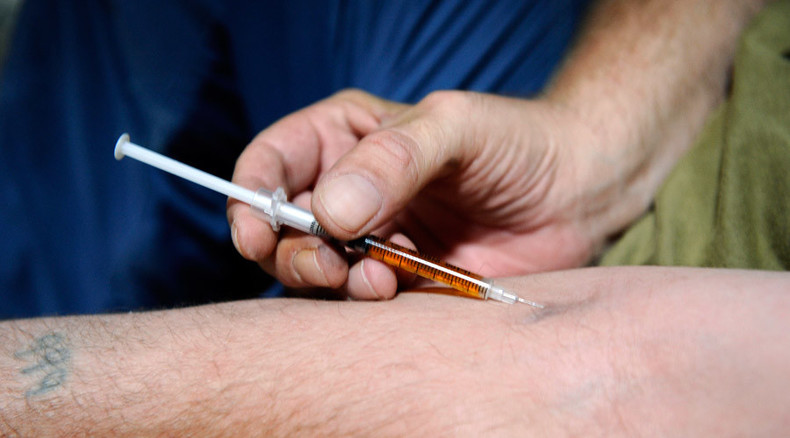 Drug-related deaths in Scotland soared to 613 in 2014, the highest level since modern records began in 1998.
The startling figures, which were published in a National Records of Scotland report on Tuesday, marked a 16 percent increase on drug-related deaths recorded in 2013. A previous peak occurred in 2011, after 584 drug-related fatalities were recorded.
Men made up almost 75 percent of the deaths, while heroin was involved in more than 50 percent of cases.
Methadone, a heroin substitute prescribed by doctors, was involved in 214 cases. Just under 33 percent of those who died came from the NHS Greater Glasgow and Clyde area, while 17 percent were from Lothian and 11 percent were from Lanarkshire.
Roy Robertson, chairman of the National Forum on Drug Related Deaths, said social exclusion and economic hardship played a role.
"Stigma, a life course of traumatic experiences, social exclusion and feeling the brunt of austerity leaves many pursuing a risky, hopeless existence, often extinguished ultimately by suffering a drug-related death," he said.
Robertson went on to say that the National Forum on Drug Related Deaths had been asked to coordinate a working group to advise on the problem.
"Critical to reducing mortality rates in this cohort is person-centered harm reduction and drug treatment services," he said.
"For this to be successful, we need services that have the capacity, range of interventions and the skills to engage this population."
The average age of Scottish residents who die from drug-related deaths stood at 40 in 2014, up from 28 in 1998 when records first began. Reflecting on the 2014 figures, the Scottish government said they show drug deaths are affecting an aging group of users who have a history of drug addiction.
The National Records of Scotland report showed that mature users are the most likely to die, with 213 fatalities recorded in 2014 aged 35-44.
It also cited a shift in drugs classification as an underlying cause of the increase in drug-related deaths – noting tramadol and zopiclone were categorized as controlled substances in 2014.
PaulWheelhouse, the Scottish government's community safety and legal affairs minister, said the figures signaled a degree of progress. But he warned that Scotland still faces a serious challenge of long-term drug abuse among aging users.
"This group of individuals often have long-term, chronic health problems as a result of sustained and, in many cases, increasingly chaotic drug-use issues," he said.
"We are undertaking work to better understand the needs of particular sub-groups."
Dave Liddell, director of the Scottish Drugs Forum, said those who die as a result of drug use are among the most vulnerable people in Scotland.
"There is strong evidence that engagement with services is a protective factor in reducing overdose deaths," he said.
"As a result, we must work with services to see how we can engage better with this group - working more effectively and engaging in active outreach."