British student jailed in UAE 'tortured into bogus confession,' abandoned by UK – charity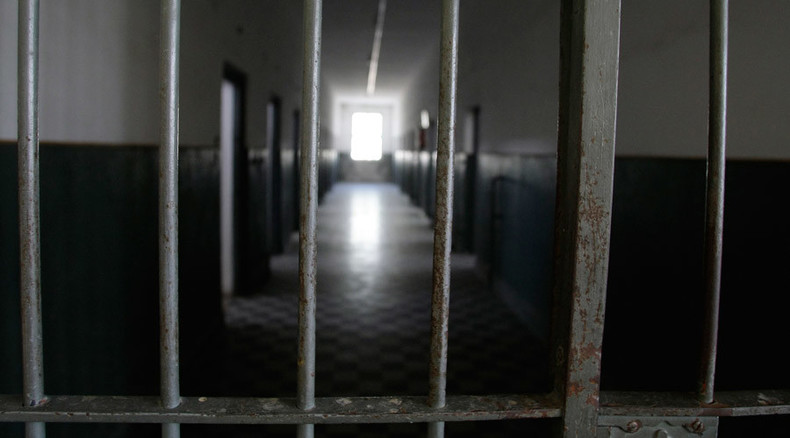 Human rights charity Reprieve has accused the UK Foreign Office of neglecting a British student held in the United Arab Emirates (UAE), who was allegedly tortured into falsely admitting to drugs charges.
Ahmad Zeidan, 22, was arrested in December 2013 after police found 0.04g of cocaine – with a street value of nearly £3 (US$4.70) – in the car in which he was traveling.
He was arrested with seven other non-British men who have now all been acquitted or pardoned.
The student, originally from Reading in Berkshire, was sentenced to nine years in prison.
Zeidan claims police forced him into signing a document written in Arabic, which he cannot read, after being tortured for eight days.
During a trial, where he faced a potential death sentence, the document was presented as his 'confession' to the criminal offense.
The British national, who claims the drugs were not his, has made a third appeal for ministers to support his request to be freed in an appeal scheduled next month.
However, it has emerged the Foreign Office refused to support him.
Prime Minister David Cameron met with the Crown Prince of Abu Dhabi last month shortly before the appeal was announced.
In an email, the Foreign and Commonwealth Office (FCO) told Reprieve Cameron did not raise the case at the meeting.
"These specific issues were not discussed," it said.
They also admitted not sending a letter in support of next month's appeal despite it being an official policy to do so for British nationals.
Reprieve said Zeidan has suffered a "staggering miscarriage of justice" and urged the British government to help rescue him from his "nightmarish ordeal."
"His brutal torture and the use of a bogus 'confession' – signed in a language he doesn't even read or write – are more than enough reason for the British government to request his release," Reprieve's director and death penalty team leader Mayo Foa said.
In an emotional plea, the student said he is suffering a "mountain of pain" and begged for the British government to "get me out of what I'm going through."
"Do they [the government] not care about me or the form of discrimination I'm being made to go through?" he told the Press Association.
"I'm the only British national serving time in Sharjah, and after an unfair trial. I'm the only person who hasn't been pardoned now. It's been almost two years now. Get me out of what I'm going through," he said.
Zeidan's prison experience has "damaged" his mental and physical health, causing him to suffer seizures and traumatizing flashbacks in the middle of the night.
The 22-year-old said he can no longer cope and feels like he is going to "self-implode."
"I'm just holding on to a thin line of something and I feel it's going to run out very soon," he said.
The Foreign Office said it would be "inappropriate" to comment on an ongoing legal case but a spokesperson said they have "provided assistance" to Zeidan and his family since the arrest.
"The welfare of British national's abroad is an important priority for the FCO," the Foreign Office said in 2014.
"We are in contact with Mr. Zeidan's lawyers about the mistreatment allegations and will continue to ensure this is raised."
Police in the UAE have denied claims of torture.