Property tycoons bankrolling Labour mayoral candidates, rival claims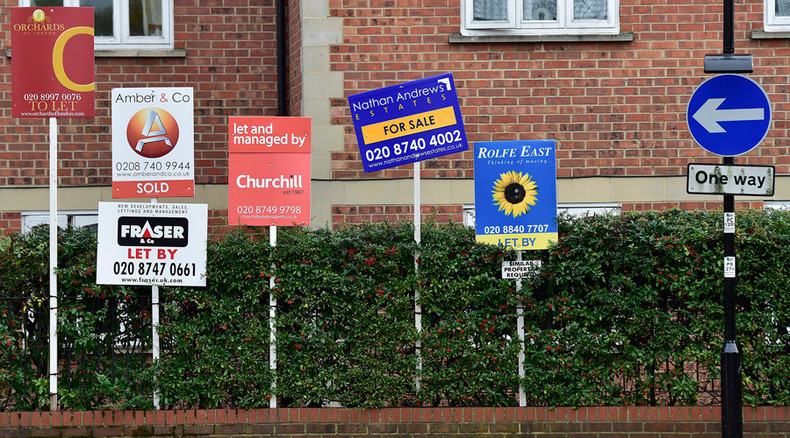 Aspiring Labour candidate for Mayor of London Diane Abbot has attacked three of her party rivals for accepting campaign donations worth tens of thousands of pounds from property developers.
Abbot accused Dame Tessa Jowell, David Lammy and Sadiq Khan of being "beholden to tycoons" after they accepted campaign contributions from property firms including Canary Wharf Ltd and Galliard Homes.
She said that taking gifts from property developers was "incompatible" with their duty to Londoners.

The left-wing Labour hopeful said that property firms were "grabbing" land for luxury developments and marketing them to foreign investors, while refusing to build social housing and effectively "social cleansing."

Abbot added that property firms were behind the calls to build on green belt land.

"An aspirant Mayor of London taking money from property developers is completely incompatible with their duty to ordinary Londoners," she said.

"I would never take money from property developers. How could Londoners trust a would-be Mayor financially beholden to tycoons responsible for pricing ordinary Londoners out of London?"
Blairite candidate Jowell has declared donations totaling £51,500 so far this year, including £11,500 from Canary Wharf Ltd and £5,000 from Paul Myners, who is the past chairman of Land Securities and former City Minister.

Lammy has received donations totally £74,500 during 2015, including £15,000 from developer Galliard Holdings, a personal donation of £5,000 from Mount Navil chief executive Killian Hurley, and £4,000 from Beauchamp Estates Ltd.

Khan has declared donations of £37,750 so far in 2015, including £15,000 from DCD Properties Ltd which also donated £5,000 last year.

A spokesperson for Jowell said: "All donations are recorded and published in accordance with the rules."

Labour hopeful Lammy defended the donations claiming it would not affect his policies.
"I'm very pleased to have Londoners from all backgrounds and all different professions backing my campaign for Mayor."

He said his policies would be "tougher in securing a better deal from London developers," including more affordable homes.

Khan's spokesman said all the donations were declared. He added: "Our housing policy is robust and backed by leading housing experts."
Affordable housing is a critical issue in the British capital, where property prices have gone beyond the reach of the majority of London residents.

Housing and anti-homeless protestors targeted the annual Property Awards for luxury development in April in a bid to highlight Britain's lack of social housing.

Eileen Short of Defend Council Housing said at the time: "People are struggling with soaring numbers of evictions, huge housing waiting lists and the destruction of really-affordable council homes. Benefit cuts are forcing people out of their homes and communities, and street homelessness has doubled in London.

"A new housing movement is developing, no longer prepared to accept excuses. We need action to control rents, regulate landlords and property pimps, and build council housing. That's the message uniting housing campaigners."