Children with higher IQs 'more prone to bipolar disorder' in adulthood – study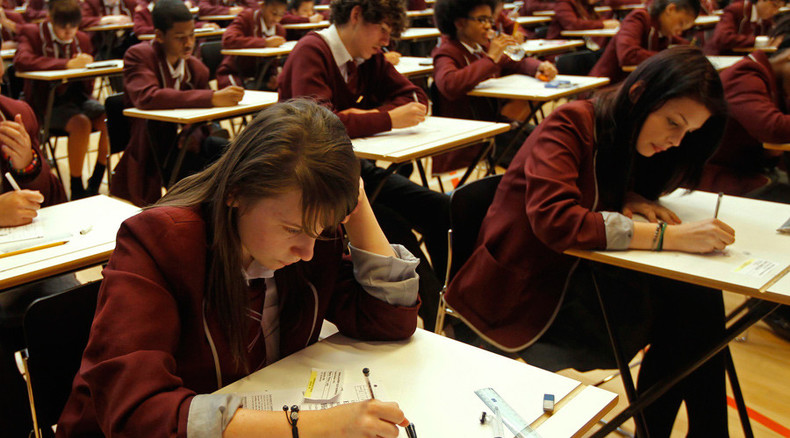 Intelligent children with higher IQs could be at greater risk of experiencing mental health issues later in life, a new study claims.
The study published in the British Journal of Psychiatry on Wednesday suggests bipolar disorder might be the price paid in adulthood by smart children.
Researchers studied a group of almost 2,000 people for manic traits when they were eight years old. They tested the same group again at age 22/23.
They extracted data from a large birth cohort to identify the IQ levels of the participants. Each of them gave statements to researchers in Bristol, Cardiff, Glasgow and Texas.
Participants with a childhood IQ almost 10 points higher than the bottom 10 percent fell into the top 10 percent of manic traits.
University of Glasgow Psychiatry Professor Daniel Smith, who led the study, said the findings show how susceptibility to bipolar disorder "may have been selected through generations."
"One possibility is that serious disorders of mood such as bipolar disorder are the price that human beings have had to pay for more adaptive traits such as intelligence, creativity and verbal proficiency," he said.
The findings will inform future genetic studies at the interface of intelligence, creativity and bipolar disorder and will "help with efforts to improve approaches to the earlier detection of bipolar disorder in adolescents and young adults," he added.
Bipolar disorder, formerly known as manic depression, is characterized by extreme mood swings that can range from exaggerated highs (mania) to severe lows (depression).
These episodes can last for weeks, months or even years.
Symptoms of the disorder include difficulty sleeping, self-doubt, feeling of guilt, suicidal thoughts and feelings of unworthiness.
According to Treat Depression, many intelligent people will often spend extended periods alone with their thoughts and tend to "socialize less than average people."
Their lack of social activity "hinders their emotional development" as they rarely find others to share mutual feelings with.
"This leads to a low key social life, which can also feel lonely at times and lead to sadness or depression," they said.
Another study led by researchers at King's College London in collaboration with the Karolinska Institute in Sweden found that bipolar disorder may be four times as common in young adults who had earned straight A grades in school.
Famous people with bipolar disorder include Russell Brand, Jean-Claude Van Damme, Catherine Zeta-Jones and Stephen Fry.
"Research that helps identify young people more at risk of developing bipolar disorder is vitally important," Chief executive of Bipolar UK Suzanne Hudson said.
You can share this story on social media: