France, Britain to sign Calais security pact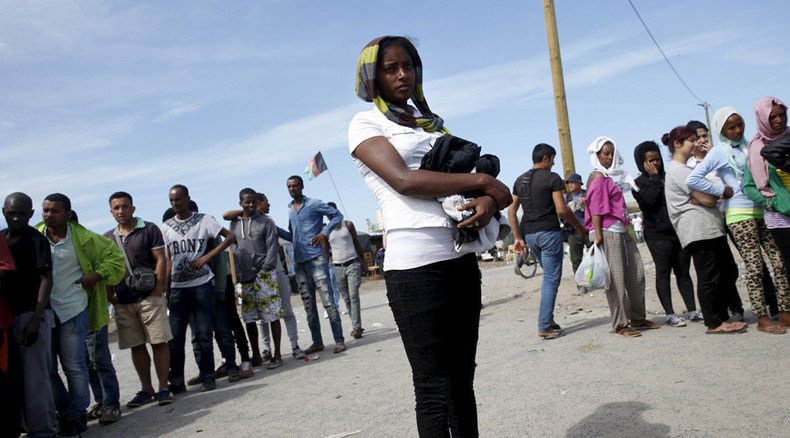 French and British ministers will meet on Thursday to sign a deal in an attempt to tackle disturbances in the migrant camps near the French port town of Calais.
Home Secretary Theresa May will meet her French counterpart Bernard Cazeneuve to sign the agreement, which will focus on improving security in the port.
The Eurotunnel has faced scenes of disruption and unrest in recent weeks as growing numbers of migrants clashed with striking transport workers. Scores have attempted to reach the UK smuggled aboard trucks.
At least nine people have died so far this year attempting to reach the UK from Calais. During the height of the crisis more than 2,000 migrants attempts were made to break for the Channel Tunnel over two evenings.
May and Cazeneuve will examine the Eurotunnel site in Coquelles before signing the agreement.
As well as examining security, the deal will look at ways to tackle people traffickers and smugglers, who are attempting to make money from the crisis, as well as pledging to provide more humanitarian aid.
READ MORE: 'It's my last option:' RT meets ex-Afghan interpreter trying to cross into UK from Calais
To date, Britain has pledged £22 million (US$34.5 million) towards security at the port. Previous discussions between Prime Minister David Cameron and French President Francois Hollande resulted in a spate of new security measures including more fencing, search teams, CCTV and infrared detectors.
The new measures saw the number of migrants attempting to access the tunnel fall to between 100 and 200 per night.
The prime minister said last week he was determined to keep the border secure from the many "economic migrants."
"What we can't do is allow people to break into our country. A lot of people coming to Europe are coming in search of a better life. They are economic migrants and they want to enter Britain illegally, and the British people and I want to make sure our borders are secure and you can't break into Britain without permission," he told the BBC.
However, a large proportion of migrants trapped in the camp at Calais are seeking asylum, fleeing war-torn countries such as Syria, Iraq and Afghanistan.
One migrant, who formerly served as an interpreter alongside the British army, told RT that coming to Calais was his final option.
"I have faced big risks in my life, I have to face this one as well. I have to do this, it's my last option," he said.
Khushal, known as 'Happy' to his former British Army colleagues, was working as an interpreter in Helmand Province, southern Afghanistan. However, when Khushal finished his job with British forces, he began receiving death threats, allegedly from the Taliban.
He applied to come to the UK under the interpreters' via scheme. Fearing for his life, and having received no reply from the Home Office, he has decided to make the journey illegally.
You can share this story on social media: