'Determined ignorance': Scientists demand SNP reverse GM ban in opposition to eco groups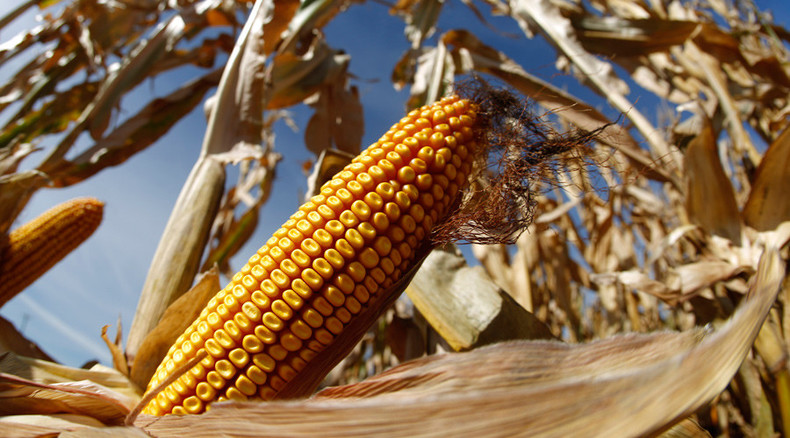 Powerful academic institutions and scientists have baffled environmentalists by calling on the Scottish Nationalist Party (SNP) to reassess its ban on growing genetically modified (GM) crops in Scotland.
Scottish environment secretary Richard Lochhead announced the ban earlier this month, after a pan-European regulatory shift allowed states to opt out of growing GM food approved by the EU.
The move was slammed by pro-GM scientists and organizations on Tuesday in a scathing open letter calling for a meeting with the Scottish environment secretary.
The letter was coordinated by Sense about Science, a pro-GM, pro-biotech lobby group and was backed by pro-business Scottish group the Institute of Directors.
Signed by Edinburgh University, the Roslin Institute, the Eden Project, the National Farmers Union and the Science Council, it accused Lochhead of maneuvering rashly while ignoring scientific evidence and advice.
It also warned "determined ignorance" rather than "scientific assessment of risk" will prove economically and ecologically destructive for Scotland.
The letters' signatories argued that Scottish salmon farmers would not be in a position to benefit from GM fish food that uses omega-3 oils, while Scotland would be deprived of GM disease-resistant potatoes.
"The Scottish government intends to ban the cultivation of genetically modified crops regardless of current or future scientific evidence about the benefits of particular applications," it said.
"This consigns Scotland to ageing agricultural practices, risks constraining Scotland's contribution to research and leaving Scotland without access to agricultural innovations that are making farming more sustainable elsewhere in the world."
Following the announcement of the SNP's ban, Lochhead said GM products would prove detrimental for Scotland.
"There is no evidence of significant demand for GM products by Scottish consumers and I am concerned that allowing GM crops to be grown in Scotland would damage our clean and green brand, thereby gambling with the future of our £14-billion food and drink sector," he said.
While Lochhead neglected to say whether the ban would prohibit research into GM technology, a spokeswoman for the Scottish government told the Guardian it would not.
The SNP's ban on growing GM crops has been welcomed by a number of environmental groups, including Friends of the Earth Scotland, the Soil Association, and sustainable food campaign Nourish Scotland.
Peter Ritchie, Director of Nourish Scotland, praised the move after Lochhead's announcement.
"GM technology is closely associated with heavy use of glyphosate, a herbicide recently classified as probably carcinogenic," he said.
Director of Friends of the Earth Scotland Richard Dixon also welcomed the ban, insisting it is in Scotland's interests.
Policy Director of the Soil Association Peter Melchett added: "This is wonderful news for the people of Scotland, for Scotland's environment and particularly for farmers."
LISTEN MORE: