Return 19th century war heroes' remains to Zimbabwe, Mugabe tells UK authorities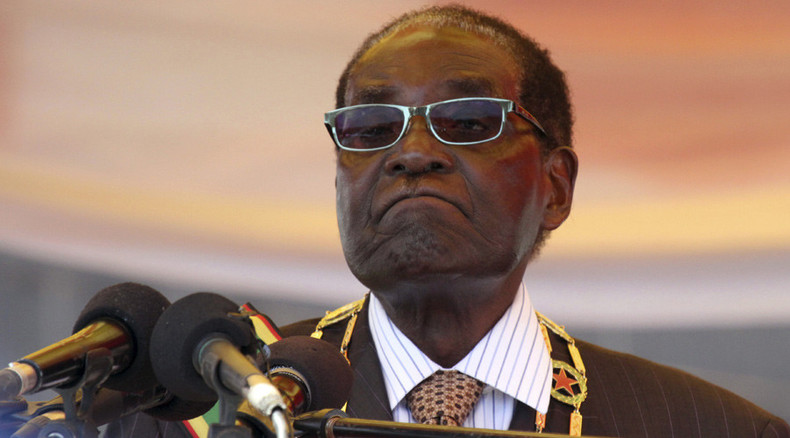 Skulls belonging to Zimbabwean freedom fighters who rose up against white settlers in the 19th century and were killed by British colonialists must be returned to Zimbabwe, President Robert Mugabe has said.
Although talks over Britain's repatriation of the skeletal remains began in 2014, UK officials have not confirmed whether a final decision has been made.
Addressing crowds during a Heroes Day memorial in Harare on Tuesday, Mugabe said the skeletal remains belonged to rebel chiefs who fought British settlers in The First Chimurenga.
Chimurenga is a word from the Shona language, spoken by the Shona people of Zimbabwe. Its rough translation is "revolutionary struggle."
Historically, the term is used to describe the Ndebele and Shona uprisings against British colonialists in the late 1890s – otherwise known as the Second Matabele War.
The skulls Mugabe spoke of belonged to a diverse array of revolutionaries who took part in the 19th century uprising, including spirit mediums Mbuya Nehanda and Sekuru Kaguvi. Both men died in 1898 when they were brutally hung from a tree.
"The first chimurenga leaders, whose heads were decapitated by the colonial occupying force, were then dispatched to England, to signify British victory over, and subjugation of, the local population," 91-year-old Mugabe said.
"Surely, keeping decapitated heads as war trophies, in this day and age, in a national history museum, must rank among the highest forms of racist moral decadence, sadism and human insensitivity."
Mugabe went on to pledge that the freedom fighters' remains would be laid to rest in sacred burial grounds across Zimbabwe upon their return.
Britain's Natural History Museum currently houses a collection of 20,000 human remains. Scientists say the skeletal fragments are being used for research.
"We have a policy of considering formal requests for return of human remains to their places of origin, under the provisions of Section 47 of the Human Tissue Act 2004, and we have been involved in a series of significant repatriations," a spokesperson for the Natural History Museum told The Guardian.
"It is not yet clear whether any remains in the Museum collection are related to the events, places or people referred to in President Mugabe's speech this week."
"We await the appointment of the required Zimbabwean experts in order to take this forward. This story highlights the importance of following due process when handling sensitive museum collections."
The British Embassy in Zimbabwe has failed to confirm whether the remains would be returned to the country, and has insisted due process must be followed.
Zimbabwe's National Heroes Day commemorates the lives of those who died opposing British colonial rule. Speaking at the event, Mugabe said his country has been besieged by ravaging economic struggle for over a decade.