55 people found crammed into 3 East London properties in 'terrible' conditions
Published time: 14 Aug, 2015 13:28
Edited time: 14 Aug, 2015 16:32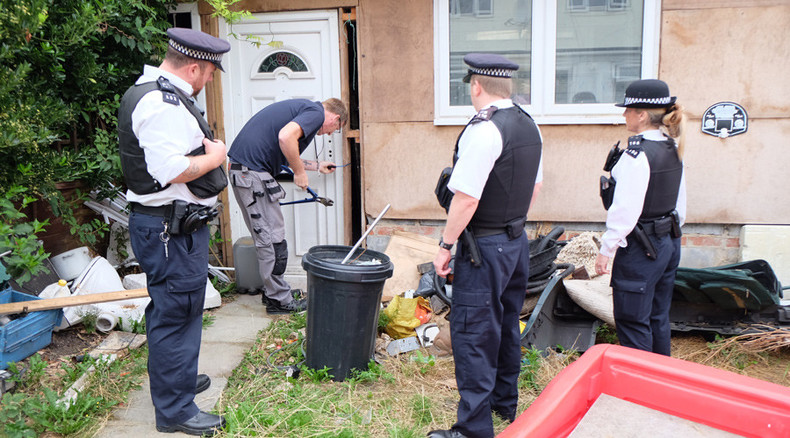 Council officers clamping down on rogue landlords raided three East London properties on Thursday to discover a total of 55 people, including children, living in "terrible" conditions.
During a series of raids on rented homes in Dagenham, over 20 people including four children were found living in an "illegally converted" overcrowded terraced home.
The cramped home was extended by the landlord with an extra bedroom in the loft and a brick-built shed in the back garden.
"I'm absolutely shocked there could be 22 people living there. We had no idea. I've ever heard of that many people being in a property. We will be looking into it," property manager Iyak Hussain said.
Less than a mile away on Japan Road, another property was raided where 15 people, including five children, were found living in five rooms of a three-bedroom home.
In another nearby property on Manor Road, officers found 18 people, including two children, in a three-bedroom house being treated as a six-bedroom property.
A neighbor of one of the homes said it's "almost impossible" to believe people can be living in those conditions with children.
"Rent can be expensive but that is just too many people to live in one house. It can't be safe and it's a terrible way to live," Agne Arlauskiene, 34, told the Standard.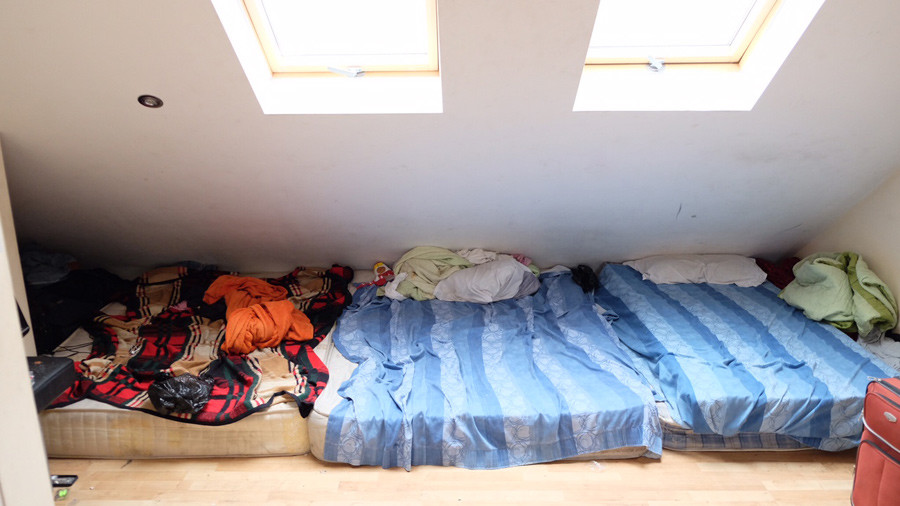 "It's unacceptable to have these almost Dickensian conditions in a world class city such as London," Barking and Dagenham Councilor Laila Butt told the paper.
Amendments to the Immigration Bill will allow landlords to terminate a tenancy agreement when their tenants' right to remain in the UK finishes.
Landlords are being urged to check their tenants' immigration status before offering them a tenancy agreement. Those who fail to do so will have committed a criminal offence and could face a hefty fine.
Raids are being carried out by councils to clamp down on landlords who "profit" from illegal immigrants.
"No one should be profiting from illegal immigration, and that includes landlords," Conservative Party MP Kris Hopkins said.
READ MORE: Generation rent: Charities blast govt as report shows tenants spend half income on housing
Furthermore, some tenants may be forced to overcrowd properties because of the booming housing crisis in Britain.
Occupy London campaigner David Dewhurt told RT there will "continue to be cases like this" because the government "needs to keep property prices high to sustain the finance sector that funds the Conservative Party."
Damning statistics released by the Ministry of Justice on Thursday show over 43,000 households in rented housing in England and Wales were evicted in the past year – a 50 percent increase in four years.
Evictions began to rise after the coalition government introduced cuts to housing benefits in 2011.
The figures come after research by the Office for National Statistics (ONS) revealed there has been a surge in 'overcrowded' homes in Britain. Over 3 million people now live in a household with at least five other individuals.
House prices have also soared in recent years, leading vulnerable families to live in overcrowded conditions.
According to Shelter, the housing crisis has caused levels of homelessness to rise. The number of homeless households has risen by more than 50,000 in the past year.