1 in 3 Londoners 'uncomfortable' with Muslim mayor – YouGov poll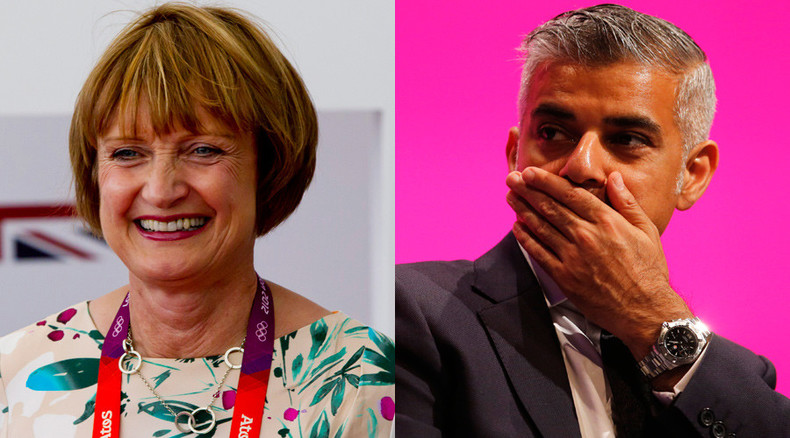 One in three Londoners feel "uncomfortable" about the prospect of a Muslim mayor, despite the capital's diverse population, a new poll has found.
The YouGov survey has sent shockwaves through the city's Muslim community, as Mayor of London Boris Johnson prepares to wrap up his tenure in May 2016.
Among the candidates vying for Boris's job are Labour MP Sadiq Khan and Conservative MEP Syed Kamall, both of whom are proud Muslims.
Other hopefuls include Conservative MP Zac Goldsmith, Labour MPs Dianne Abbott, David Lammy, Labour politician Tessa Jowell, maverick socialist George Galloway and journalist Christian Wolmar.
The YouGov survey was conducted for LBC radio. A total of 1,153 adults took part in the poll between February 10 and August 12.
Asked whether they would feel comfortable with a mayor from an ethnic minority, 31 percent of participants said they would not. Some 55 percent said they were comfortable with such a prospect, while 13 percent declined to specify.
LBC poll asks Londoner's would they be comfortable with a Muslim Mayor? Londoners never asked if they were comfortable with a Zionist shill?

— joanne stowell (@JOYOURPAPARAZZI) August 13, 2015
London's Muslim population is rising, standing at 12.4 percent in Britain's 2011 census. This figure accounts for 40 percent of all Muslims throughout the UK.
The Muslim Council of Britain has urged Muslims in London to take part in candidate selections from across Britain's political spectrum, and ensure they register to vote.
"The Mayor of London plays a crucial role in making sure we can fight issues such as inequality, Islamophobia and the housing crisis in our capital," the group's Secretary General, Dr Shuja Shafi, said in late July.
"It is important that all Muslims throughout London actively participate in these primaries so that the best candidates are selected and the best Mayor of London is elected to benefit not only the Muslim community but all the people of London."
YouGov's poll found that Jowell is London's most popular mayoral candidate, ahead of popular Conservative contender Goldsmith. Labour's Sadiq Khan is the most popular Muslim contender in the race.
Four percent of those polled said they are uncomfortable about the possibility of a female mayor, while a sizeable 71 percent said they feel comfortable with the prospect of a gay mayor.