'A national concern': Yarl's Wood detention center condemned by prison watchdog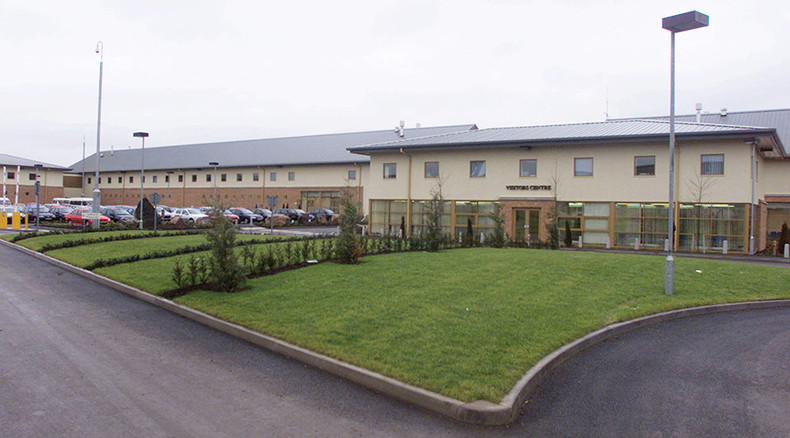 Yarl's Wood immigrant detention center is "of national concern" and is failing vulnerable and pregnant women, Britain's prisons inspector says.
Chief Prisons Inspector Nick Hardwick made the remarks after the Serco-managed center was subjected to an unannounced inspection.
The Yarl's Wood facility, which houses mostly women, has been wracked with allegations of mismanagement in recent years, and has been the scene of a number of hunger strikes by detainees.
In a scathing report, Her Majesty's Inspectorate of Prisons (HMIP) said healthcare provided by the center had seen a severe decline, where women with abdominal pain in the early phase of pregnancy were not treated adequately.
The inspectors found that no fewer than 99 pregnant women had been held at Yarl's Wood in 2014, in contravention of Home Office policy.
One individual told inspectors of sexual contact between staff and detainees and four others made allegations that staff had made inappropriate sexual comments.
"Yarl's Wood is rightly a place of national concern," Hardwick said in a new report into the controversial facility in Bedfordshire.
"We should not make the mistake of blaming this on the staff on the ground."
Although Hardwick defended staff conduct, which had been questioned in the past, he said there was more to be done.
"While there have been instances of unacceptable individual behavior, most staff work hard to mitigate the worst effects of detention and women told us they appreciated this," he said.
"However, Yarl's Wood is failing to meet the needs of the most vulnerable women held."
On Saturday, hundreds of people gathered at the scandal-ridden detention center to lobby for its closure. Those on the outside were supported by women detained there, who waved white clothes from behind the fencing.
More than 500 people, according to Ruptly video agency estimates, took part in the demonstration.
While some of the protesters sprayed graffiti on the walls of the center, others kicked or attempted to climb the security fences.
They chanted slogans such as "shut it down, no human is illegal" and held signs reading, "your blood is our blood, your fight is our fight, your victory is our victory."
The UK's approach to dealing with migrants has been sharply criticized in recent months.
In June, Britain's Court of Appeal suspended the controversial detained fast-track (DFT) system, which imprisons thousands of asylum seekers each year while they appeal rulings.
The High Court ruled the process was unlawful on June 12, but put a "legal stay" on the decision, meaning the fast-track system remained in operation until government had exhausted attempts to appeal.
Lord Justice Sullivan, who presided over the case, ruled the DFT system must end immediately. He said the system's continuance would lead to cases being reheard, and a "horrible waste of money."