Govt assaults on transparency and Labour's passivity eroding democracy - ex Lib Dem MP
Published time: 11 Aug, 2015 13:01
Edited time: 11 Aug, 2015 23:57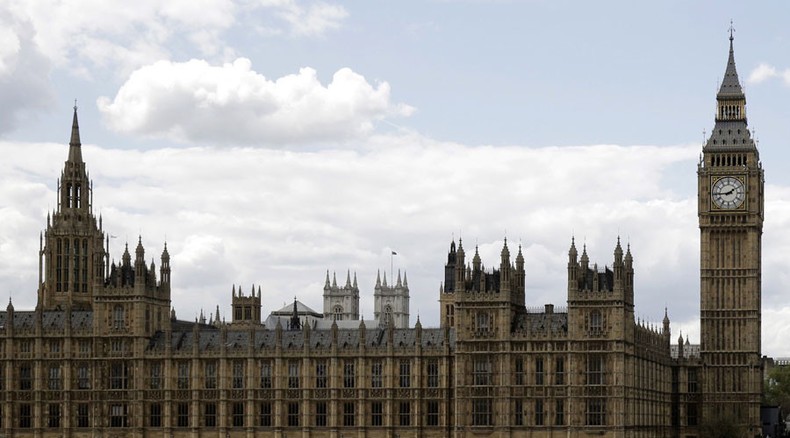 Britain's ability to function as a robust democracy has been eroded by Tory assaults on unions and press freedom and the collapse of Labour, ex-Liberal Democrat MP Norman Baker has said.
Baker, who lost his seat in Lewes in May's general election, hinted Britain's democratic deficit is growing.
"Those interested in the continuation of a viable multiparty democracy need to wake up, act, and act together, before it is too late," he told the Independent on Monday.
Baker predicted that there would be fewer elected MPs under Prime Minister David Cameron and more unelected Lords in government.
"In parallel, we are seeing attacks on other balancing elements essential to a functioning democracy," he said.
"The appointment of John Whittingdale to be Culture Secretary is a very clear sign that the BBC is to be eviscerated when Charter renewal comes up shortly, to the delight of Rupert Murdoch and the rest of the right-wing media."
Baker attacked proposed new curbs on unions, which he said were designed to limit Labour's funding. He also criticized attempts to limit Britain's Freedom of Information (FoI) act, warning that the government is seeking to block citizens' access to information because the Act is "too effective at producing embarrassing information about our rulers."
READ MORE: 'Jeremy Corbyn will cure Labour Party of its Blairite virus' – union
Baker argued that Labour leadership frontrunner Jeremy Corbyn is likely to win the race, but added that "the Tory press" is secretly willing him on because they see him as "a sitting duck."
The ex-Lib Dem MP also claimed that there is no "salvation" to be found in "any of the other three candidates," calling them "dull, unambitious, [and] unthreatening."
Baker's scathing remarks come as a new YouGov poll suggests Corbyn would win the Labour leadership with 53 percent of the vote.
On Tuesday, president of YouGov Peter Kellner told The Times he "would personally be astonished if Mr. Corbyn does not end up as Labour's leader."
However, Kellner confessed he had rarely released a poll with "as much trepidation" as he had on this occasion.