No to GMO: Scotland to outlaw growing of GM crops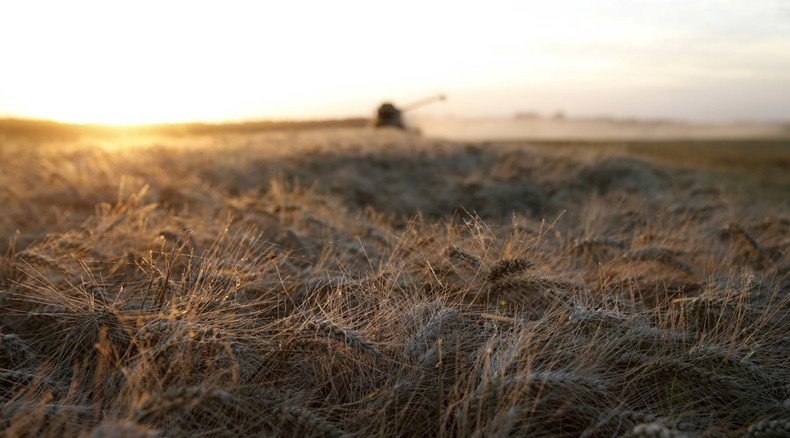 Scotland says it will ban genetically modified crops on its soil. According to officials, the move will protect the environment. They are also taking advantage of new EU laws, allowing member states to decide whether they want to grow the crops or not.
Although the EU imports large quantities of GM crops from abroad, it is less sure about growing them on their own soil. Some environmental groups are worried about the impact they could have on the countryside, while there are also concerns over health issues for humans, despite producers of the crops insisting they are safe.
Only Monsanto's maize MON810, which is cultivated in Spain and Portugal, is currently on sale for human consumption within the EU.
"Scotland is known around the world for our beautiful natural environment - and banning growing genetically modified crops will protect and further enhance our clean, green status," Richard Lochhead, the Scottish government's minister for the environment, food and rural affairs, said in a statement.
The politician also added there was no public demand for introducing GM crops.
"There is no evidence of significant demand for GM products by Scottish consumers and I am concerned that allowing GM crops to be grown in Scotland would damage our clean and green brand, thereby gambling with the future of our £14 billion ($22 billion) food and drink sector," Lochhead added.
'GM not the answer to food security'
The decision was taken by Scotland's devolved parliament, with the UK's legislative body in London having no say in the matter.
The move was welcomed by the Scottish Green MSP Alison Johnstone. In a statement on the party's website, she said, "Opting out of growing genetically modified crops is the right move for Scotland. Cultivation of GM crops would harm our environment and our reputation for high quality food and drink."
"GM is not the answer to food security, and would represent further capture of our food by big business. Scotland has huge potential with a diverse mix of smaller-scale producers and community food initiatives, and we need to see those grow further."
However, the decision has not proved to be universally popular, with farmers saying they will lose out to competitors due to the ban being introduced.
"There is going to be one side of the border in England where they may adopt biotechnology, but just across the River Tweed farmers are not going to be allowed to. How are these farmers going to be capable of competing in the same market?" the National Farmers Union of Scotland vice-president Andrew McCornick told the Scotsman newspaper.
READ MORE: EU allows more GM crops to be imported following 1.5-yr hiatus

In April, the European Union gave the green light to start importing 10 new types of genetically modified crops for the first time since 2013. The crops, which include maize, soybeans, cotton and oilseed rape will be authorized for human food and animal feed for the next 10 years, the European Commission announced.
You can share this story on social media: