Radical Islamist preacher Anjem Choudary charged with inviting ISIS support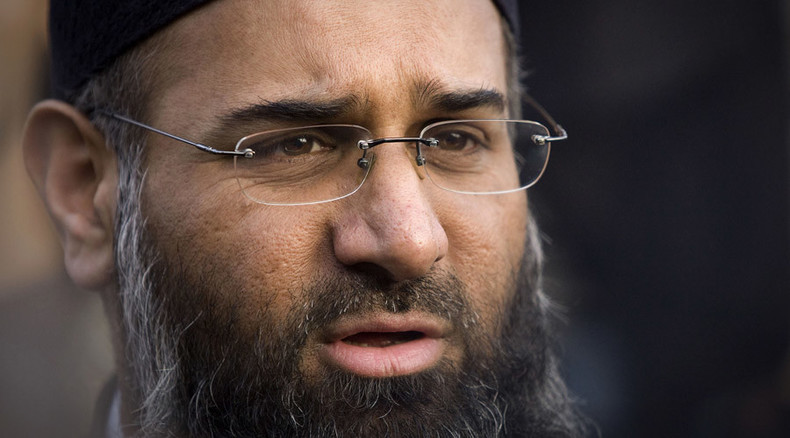 Radical preacher Anjem Choudary is one of two men charged with 'inviting support' for Islamic State (IS, formerly ISIS/ISIL), Scotland Yard has said.
The Metropolitan Police say the prominent Islamist is accused of encouraging support for IS between the June 29 last year and March 6, 2015.
Choudary and another man named Mohammed Mizanur Rahman have been charged with one offence each under section 12 of the Terrorism Act 2000.
Both men have been on bail since September last year when they were arrested by counter-terror police for being members of a "proscribed organization," Islam4UK – the radical successor of the al-Muhajiroun group.
"Proscribed" in the context of radical groups means membership is a criminal offence, and the organization subject to proscription is effectively outlawed in Britain.
"It is alleged that Anjem Choudary and Mohammed Rahman invited support for ISIS in individual lectures which were subsequently published online,"the Crown Prosecution Service (CPS) said in a statement.
"Criminal proceedings have now commenced and both men have a right to a fair trial. It is extremely important that there should be no reporting, commentary or sharing of information online which could in any way prejudice these proceedings."
The two men are due to appear in Wetsminster magistrates court on Wednesday afternoon.