Cecil the lion Oxford University study funded by pro-hunting groups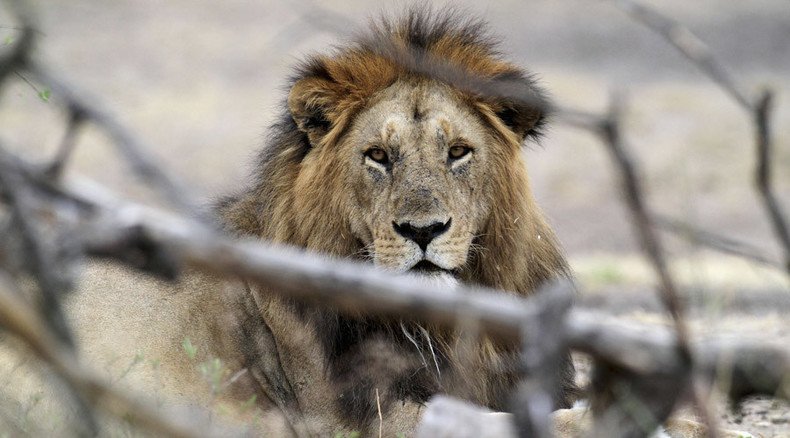 Pro-hunting groups are involved in funding the University of Oxford research team, which has been studying Cecil the lion, whose killing by a US dentist last month caused global outrage.
It has been revealed that the prestigious university's Wildlife Conservation Research Unit (WildCRU), which had tracked Cecil since 2008, is part funded by conservation group Panthera and an organization named the Dallas Safari Club – both of which support 'sustainable' hunting.
Following the Zimbabwean lion's death, WildCRU is said to have received up to £500,000 in donations from animal lovers expressing disgust at Cecil's killing by US dentist Walter Palmer.
Palmer is currently in hiding after becoming a global pariah virtually overnight when it emerged he and his guides had lured Cecil with food, shot him with a bow, then tracked him for 40 hours before finishing him off with a bullet.
WildCRU's founder Professor David Macdonald defending the initiative, telling the Daily Mail: "There is no risk of any donor affecting our results – we report our results regardless of whether they state any particular point of view or not.
"We are not an advocacy organization," he added.
In July, Macdonald told the Mail he had been "horrified" by Cecil's death.
Earlier this year, Panthera Dr executive vice president Luke Hunter said he supported hunting and that the practice was a huge revenue generator in remote areas of Africa.
"Hunting survives because hunters are usually more tolerant of hardship, and they pay extraordinary sums to shoot a male lion," he wrote in a blog post.
"The business requires only a handful of rifle-toting visitors to prosper, which, in principle, helps protect those areas."
A spokesperson for the Dallas Safari Club said the organization "absolutely" supported sustainable hunting.
It has also emerged that one African charity wants to see Cecil's head mounted as a memorial at the Hwange National park where he lived.
Johnny Rodrigues, chairman of the Zimbabwe Conservation Task Force, told the Mail he wanted to see it placed "near the entrance so people can pay tribute to him."


You can share this story on social media: