'More damaging than Watergate': Ex-News of the World news editor on Ted Heath rape claims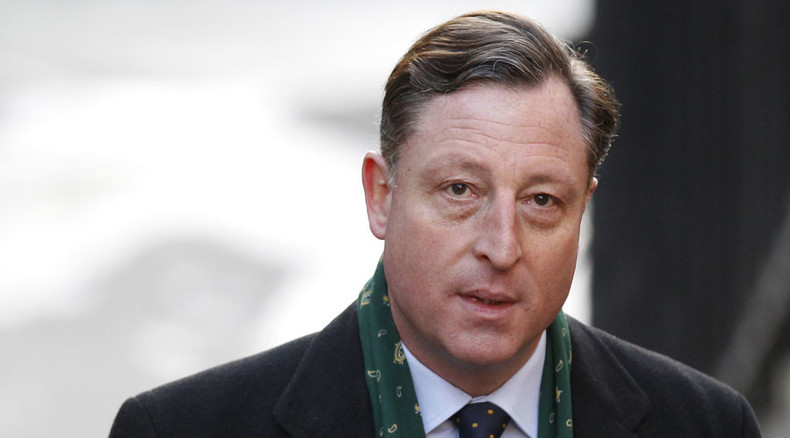 Allegations that former Prime Minister Ted Heath raped a 12-year-old boy could be "far more damaging" to the political establishment than the Watergate scandal, according to former News of the World news editor Neville Thurlbeck.
If a Westminster pedophile network was covered up during the 1970s and 1980s, its exposure could pose a great threat to political integrity, Thurlbeck told RT's Going Underground.

Heath served as Conservative PM from 1970 to 1974. He died in 2005 at the age of 89. He is the most high profile figure to be accused of historic child sex abuse to date.

The latest claim has seen the Independent Police Complaints Commission (IPCC) open an investigation into whether Wiltshire Police dropped a case against a brothel owner who threatened to expose the former prime minster as a pedophile.

Thurlbeck, who worked for the News of the World for 21 years before the paper closed during the phone hacking scandal, said the most important development of the Heath scandal is that it is "moving now into the Westminster pedophile investigation."
"Dame Barbara Castle had a dossier in 1984 which was seized by Special Branch, and on that list was Sir Edward Health.

"People will now wonder whether there was a cover up, right at the heart of the establishment 30 years ago.

"This has the potential to be far more explosive, far more damaging to political institutions than even Watergate, it's growing by the day," he told RT's Afshin Rattansi.
Heath's alleged victim, who said he was 12 when the former PM raped him, said he had been abused throughout his childhood by his father and other pedophile connections, including Heath.

His attacker remained unknown to him until 1965, the man claims, when he saw a photo of Heath standing next to Margaret Thatcher.

In statements to his legal team reported in the Mirror, the man said: "I learned that he was MP for Bexley. This answered a lot of questions as to why no-one believed me about the London saga. I got called a liar and a fantasist."

The allegations against Heath emerged after a retired Wiltshire police officer, who reached a senior rank in the force, revealed a case involving a brothel owner had been dropped when she said she would expose Heath.

Wiltshire Police have also launched their own inquiry into the claims, and have urged any potential victims to come forward.

Superintendent Sean Memory of Wiltshire Police said: "The allegation is that a trial was due to take place in the 1990s and information was received in that trial that Sir Ted Heath was involved in the abuse of children and the allegation is from the result of that information that the trial never took place.

"A retired senior police officer [came] forward towards the end of 2014 indicating that they were aware of this information.

"This is an appeal for victims in particular. If you have been the victim of any crime from Sir Ted Heath or any historical sexual offence, or you are a witness or you have any information about this, then please come forward."