UKIP MEP says he stopped 25 Calais migrants from entering Britain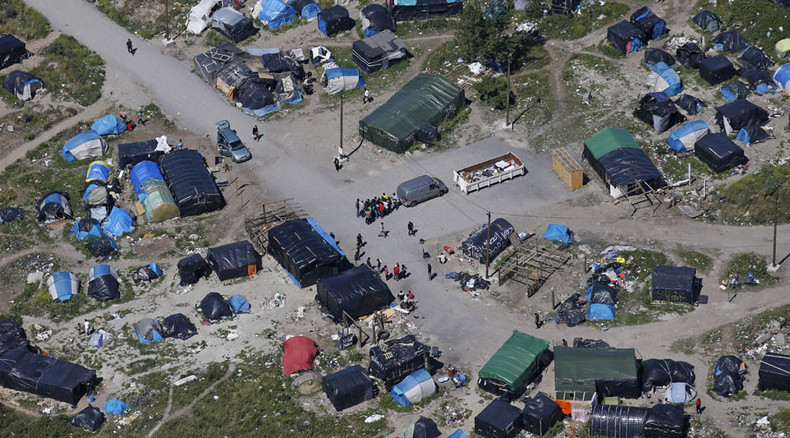 A UKIP MEP claims he prevented 25 migrants from entering the Eurotunnel at Calais on Saturday.
UKIP MEP for Yorkshire and Humber Mike Hookem was initially called to investigate complaints by motorists living in his constituency, who claimed they were being attacked by migrants with "knives and hammers."
He traveled to Calais and visited migrant camps during the day with two other European Parliament staff.
Hookem returned at night to see how migrants were getting onto the railway tracks to the tunnel.
He told POLITICO that he and his team spotted a group of people hiding in an area near a fence.
"We put the lights of our car on and found more than 20 people hiding there and getting ready to get to the fence," he said.
"We had stumbled on them, it put them off and they left. But I'm sure that after we left, they came back," he added.
The 61-year-old shared his experience on social media and tweeted images of migrants hiding in the bushes by security fencing leading to the tracks.
He tweeted: "My team and I stopped more illegals getting onto the track than Eurotunnel security."
"This chap was not happy about being photographed," read another tweet.
"12 hours after we saw migrants hiding in the bushes the holes still hadn't been fixed," another tweet said.
Hookem returned to the site on Sunday and discovered a hole in the single layer of wire fencing. He believes it was ripped open by the same group he previously scared off.
The UKIP MEP was accused of racism for his posts.
Alongside an image of Klu Klux Klan members in the dark, one Twitter user replied to one of his tweets saying: "What does your team look like at night?"
Hookem replied asking the user to "withdraw" his comments and "apologize" his of staff.
"How dare you compare me or them to racist extremists, that's defamatory," he said.
The MEP dismissed criticism of his tweets saying: "You can't comment on the situation unless you go there."
Hookem criticized the lack of robust security barriers around the Eurotunnel. He told the Times: "I'm 61 and it's quite easy for me to climb up onto the fence."
Thousands of migrants from the Middle East and Africa are living in dangerous conditions in Calais camps and are repeatedly trying to cross into Britain. Since June, nine migrants have died trying to make the crossing.
Home Secretary Theresa May and her French counterpart Bernard Cazeneuve called for the "migratory pressure" to stop and for Europe to fight the "root of the problem" in southern Europe.