'Beast': Tory donor exposed as big game hunter days after Cecil lion killing storm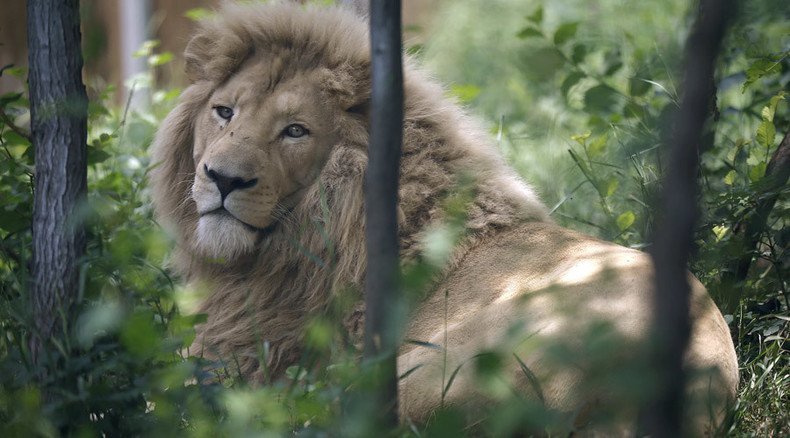 Animal rights groups say 'merciless' former Bank of England boss Sir David Scholey should be stripped of his knighthood over big game hunting, as the Cecil-slaying US dentist Walter Palmer becomes a global pariah.
Pictures have emerged showing Scholey – a long-time big game hunter – sitting next to a dead Zambian lion in 2011.
It has emerged that Scholey, who donated £5,000 (US$7,826) to Conservative Ken Clark's 2005 leadership campaign, defended his actions at the time.
"I have been hunting all over the world for many, many years and I have always hunted within the legal arrangements of the country concerned. I regard that as an entirely personal matter," he told the Daily Mail in 2011.
"All the animals I hunt are wild beasts. And I have felt threatened by them at times. The lion I killed certainly wasn't an endangered species where I was hunting it."
Animal rights campaigners have blasted Scholey's behavior, saying he should be stripped of his knighthood by the prime minister.
"That David Scholey is a knight is an insult to the honors system," Mimi Bekhechi, UK director of People for the Ethical Treatment of Animals, told the Mail.
"The only 'beast' in the disgusting photographs of him posing over the corpses of wild animals he's mercilessly killed is him."
"If knighthood is to mean anything at all, Scholey needs to be stripped of his."
An online petition calling for Scholey to be stripped of his honors has now gained 345,000 signatures.
Minnesota dentist Walter Palmer, accused of killing the Zimbabwean lion, has now gone into hiding after a social media storm that included death threats.
In a statement to the press, he claimed the hunt was legal. Hunting tourists kill about 600 lions annually.
Cecil, a 13-year-old lion in Hwange National Park, was killed earlier this month. He was reportedly lured outside the park, shot with an arrow, and followed for 40 hours before the hunters finished him off with a gunshot.
Zimbabwean officials blamed a Western hunter for the kill, and identified him as Dr. Walter Palmer of Minnesota to the Telegraph on Tuesday.
You can share this story on social media: