Porn sites without age restrictions 'will be shut down' – Cameron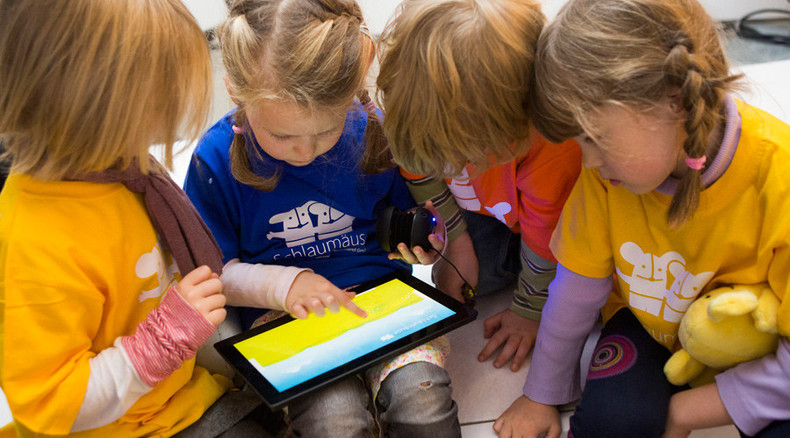 Pornography websites in the UK that do not feature age restrictions have been given a final warning to block under 18s from viewing their explicit content or risk being shut down.
In a consultation to be launched in the autumn, the government will seek views on how to best introduce measures to curb harmful online activities.
The online sex industry will be given the chance to develop proposals to make content only viewable through paywalls.
If the voluntary agreements do not go to plan, the consultation will consider the best laws to further tackle the issue.
A regulatory approach may see a new law introduced that makes it an offense in to publish pornography online without age verification controls in the UK.
READ MORE: Single homeless people must be supported by local govt, Supreme Court rules
In a statement, the government said the main aim is to ensure that the "rules apply offline [that] apply online" giving parents "peace of mind," knowing their children can surf the web safely.
The government has raised the idea of setting up a pornography regulator to monitor the process.
Online pornography websites will be fined if they breach laws or voluntary guidelines.
In a statement, Prime Minister David Cameron said the British government was "working hard to make the internet a safer place for children."
He is determined to "curb access" to explicit content which is currently "far too widely available."
"I want to see restrictions put in place or these websites will face being shut down," he added.
Internet Security Minister Joanna Shields said: "As a result of our work, more than 90 percent of UK consumers are offered the choice to easily configure their internet service through family-friendly filters."
READ MORE: Homelessness crisis: British families forced to live in hostels hits 7 year high
While progress has been made, "we remain acutely aware of the risks and dangers that young people face online," Shields added.
"Companies delivering adult content in the UK must take steps to make sure these sites are behind age verification controls."
Early exposure to pornography can have a damaging impact on children's lives and their future relationships, charities argue.
A ChildLine poll found that nearly 10 percent of 12- and 13-year olds feared they were addicted to pornography and 18 percent had witnessed "shocking" images.
According to the National Society for the Prevention of Cruelty to Children (NSPCC), watching porn can become "a high" similar to the way addicts feel when they take drugs.
A boy aged between 12 and 15 told ChildLine the porn he watches is "quite aggressive." He didn't think it was affecting him at first but now he's "starting to view girls a bit differently and it's making me worried."
He fears he may not get married if he "carries on thinking about girls the way I do."