Terror convicts unlawfully held in isolation, UK Supreme Court rules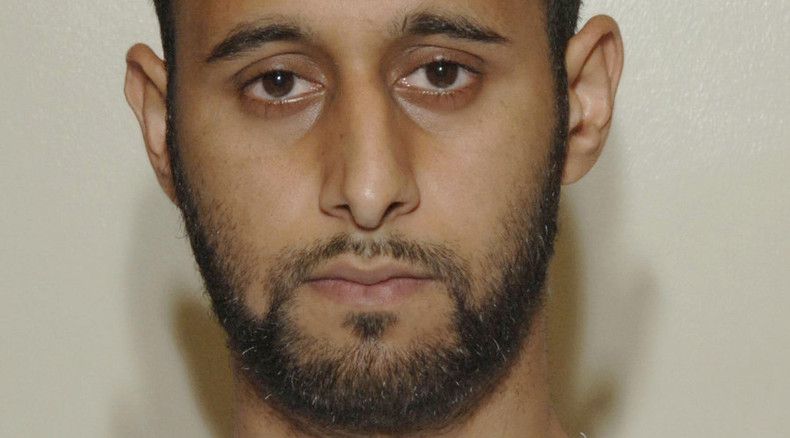 Two men charged with terror offenses were unlawfully detained in solitary confinement, Britain's Supreme Court has ruled.
Kamel Bourgass, who was handed a life sentence for murdering a police officer and stands accused of plotting to use lethal chemical weapon ricin, was found to be held in isolation for longer than is permitted under UK law.
Tanvir Hussain, who is serving life for complicity in a terrorist conspiracy, was also held in segregation for an unlawful period.
UKSC allows Bourgass' appeal v SoS Justice: segregation beyond 72hrs unauthorised by SoS & was unlawful http://t.co/UOeDlhCdLp

— UK Supreme Court (@UKSupremeCourt) July 29, 2015
Under UK law, solitary confinement of convicts must not surpass 21 days.
Legal challenges from Bourgass and Hussain were upheld by the Supreme Court on Wednesday, after five judges found the men were detained in unsuitable conditions for an unacceptable period. The justices also found a breach of prison regulations had occurred in both instances.
Bourgass was imprisoned in a cell for 23 hours per day and was unable to associate with other prisoners, the court was told. He was also denied education or work for a number of months – in part because he allegedly had an altercation with one of his inmates.
Hussain, who was previously dubbed "the liquid bomber," also suffered prisoner rights' violations.
Both men were accused of intimidating other prisoners over faith-based issues, with prison authorities taking the decision to place them in solitary confinement. However, Bourgass and Hussain flatly denied the claims.
Supreme Court ruling in Bourgass & Tanvir Hussain means: prolonged segregation must be approved by official/minister from outside prison..

— Danny Shaw (@DannyShawBBC) July 29, 2015
Bourgass, who is of Algerian descent, is serving a 17-year sentence for conspiracy to commit public nuisance in relation to a 2002 ricin terror plot.
He is also serving a life sentence for killing Detective Constable Stephen Oake, 40, with a kitchen knife in 2003. The officer was attempting to arrest Bourgass at the time.
Hussain was one of three terror suspects convicted of a plot to unleash suicide attacks on flights from London Heathrow to the US and Canada. He planned to use liquid hydrogen peroxide bombs disguised in soft drink bottles. He is currently serving a life sentence.
Bourgass and Hussain say their human rights were violated by prison staff, but the Supreme Court has rejected these claims.